DIY Color Glazed Stacked Vases — Change up your decor with these gorgeous DIY Color Glazed Stacked Vases. All you need are some plain glasses and your favorite paint colors.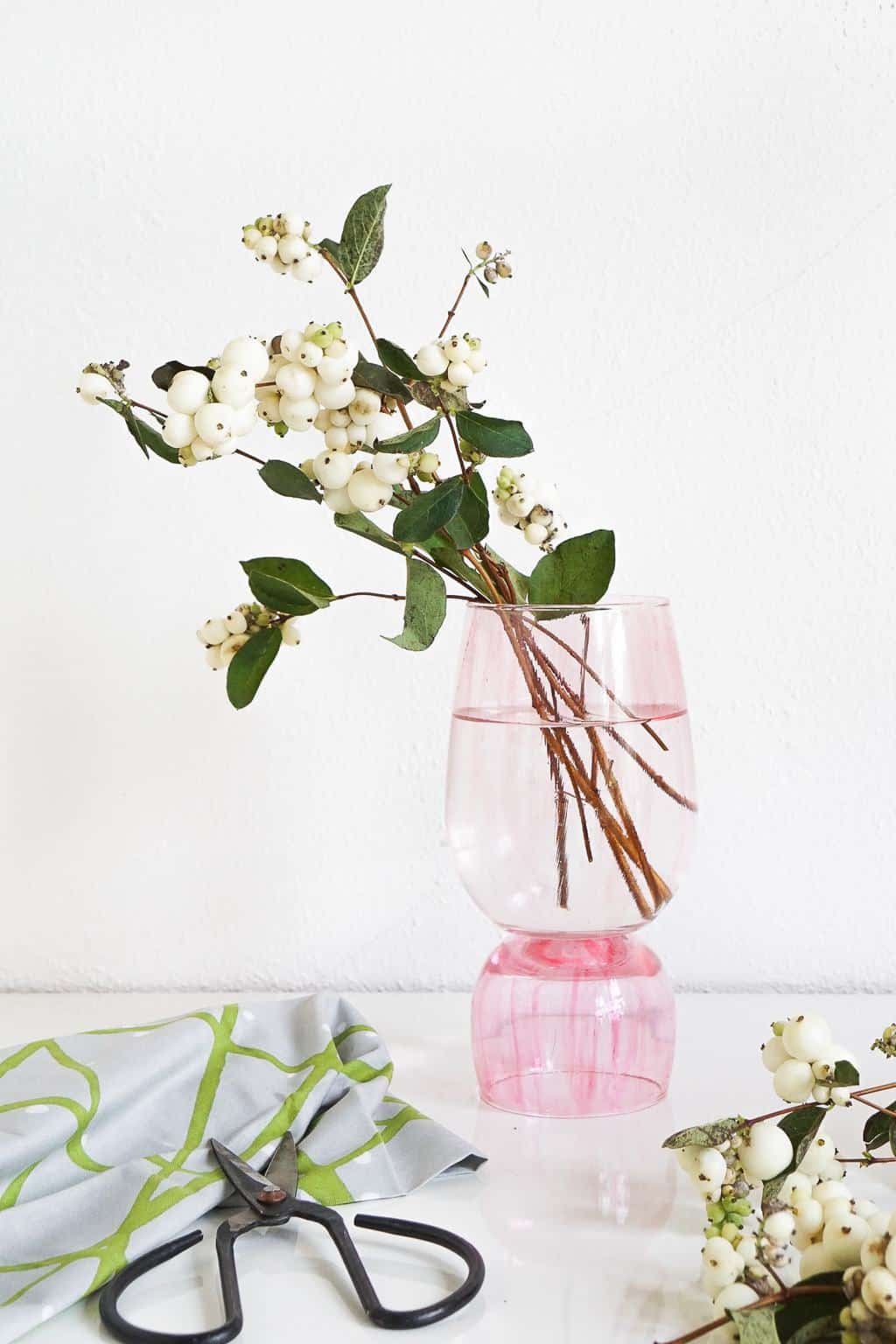 There's no better excuse to switch up your home décor than a change of season. #amirite?!
This year, I'm bringing in a seasonal vibe with DIY vases made with a big ol' haul of drinking glasses found at the thrift store.
I, Erin love thrift shopping, because you never know what gem you're gonna stumble upon, which is what makes it so much fun.
Today, I am so excited to show you how to make these DIY Color Glazed Stacked Vases.
The color-glazed mix-and-match cups end up creating a festive platform to show off your favorite autumnal elements (for me that's got to be white berry branches!) around the house.
If you're decorating on a budget, then you've got to check out this project…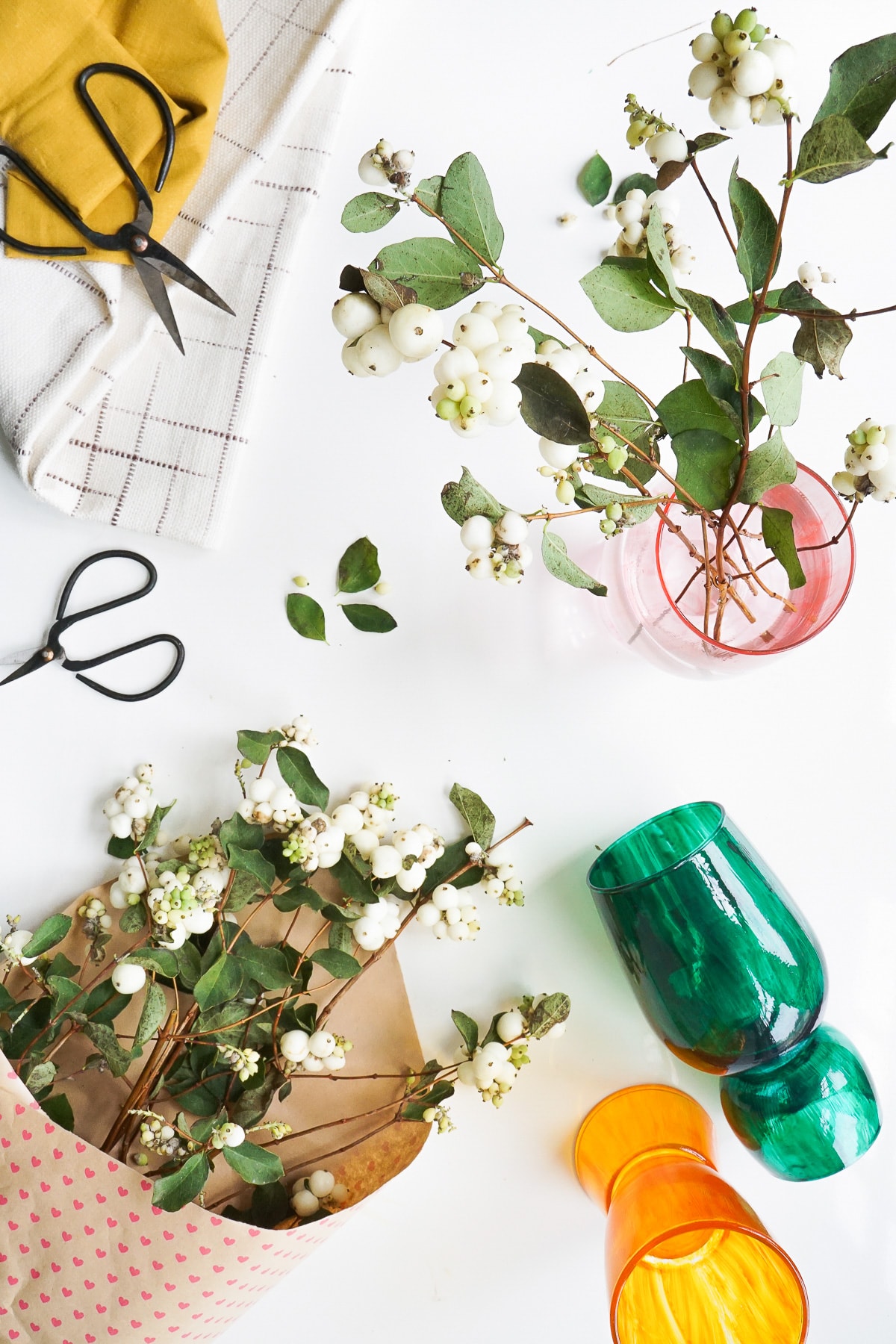 Materials Needed To Make DIY Color Glazed Stacked Vases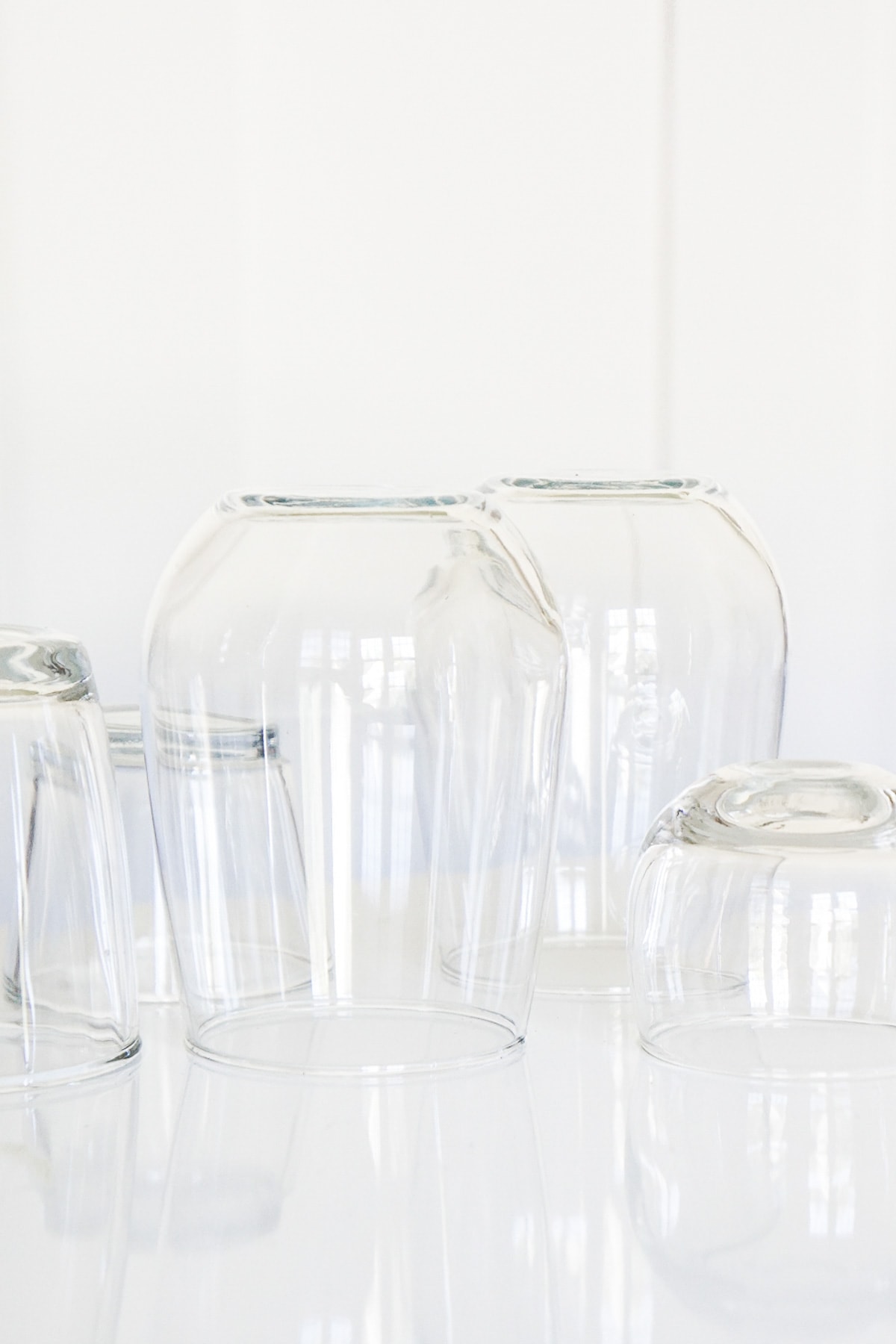 How To Make DIY Color Glazed Stacked Vases
Start off by washing the thrifted glasses with soap and water.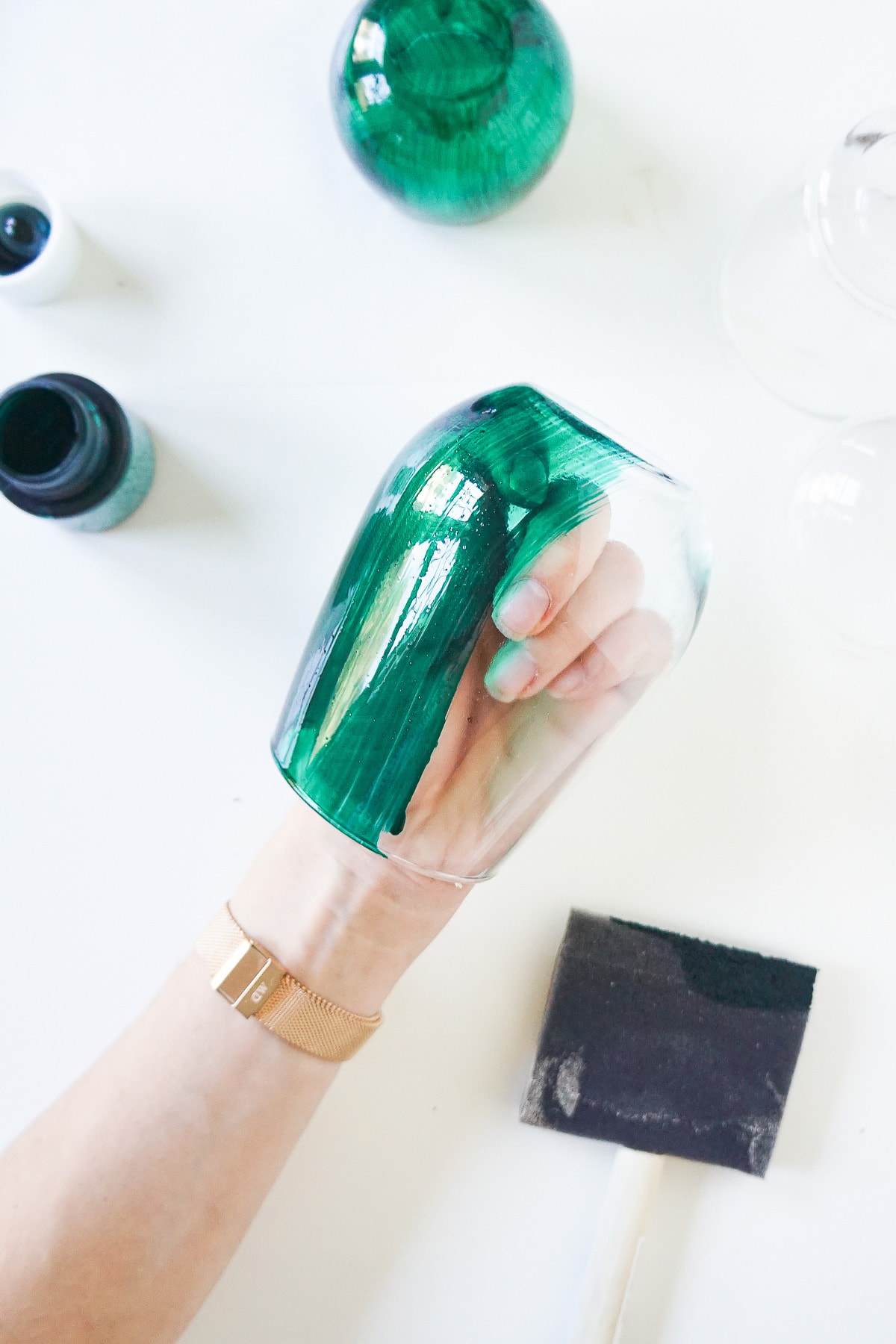 After they are prepped, then paint the outside of the glasses (including the bottom) with glass paint.
For a more translucent look, mix the glass paint with paint thinner.
Then, allow the glasses to dry on wax paper for 24 hrs.
After they have dried for 24 hours, then bake glasses at 325 degrees F for 40 minutes.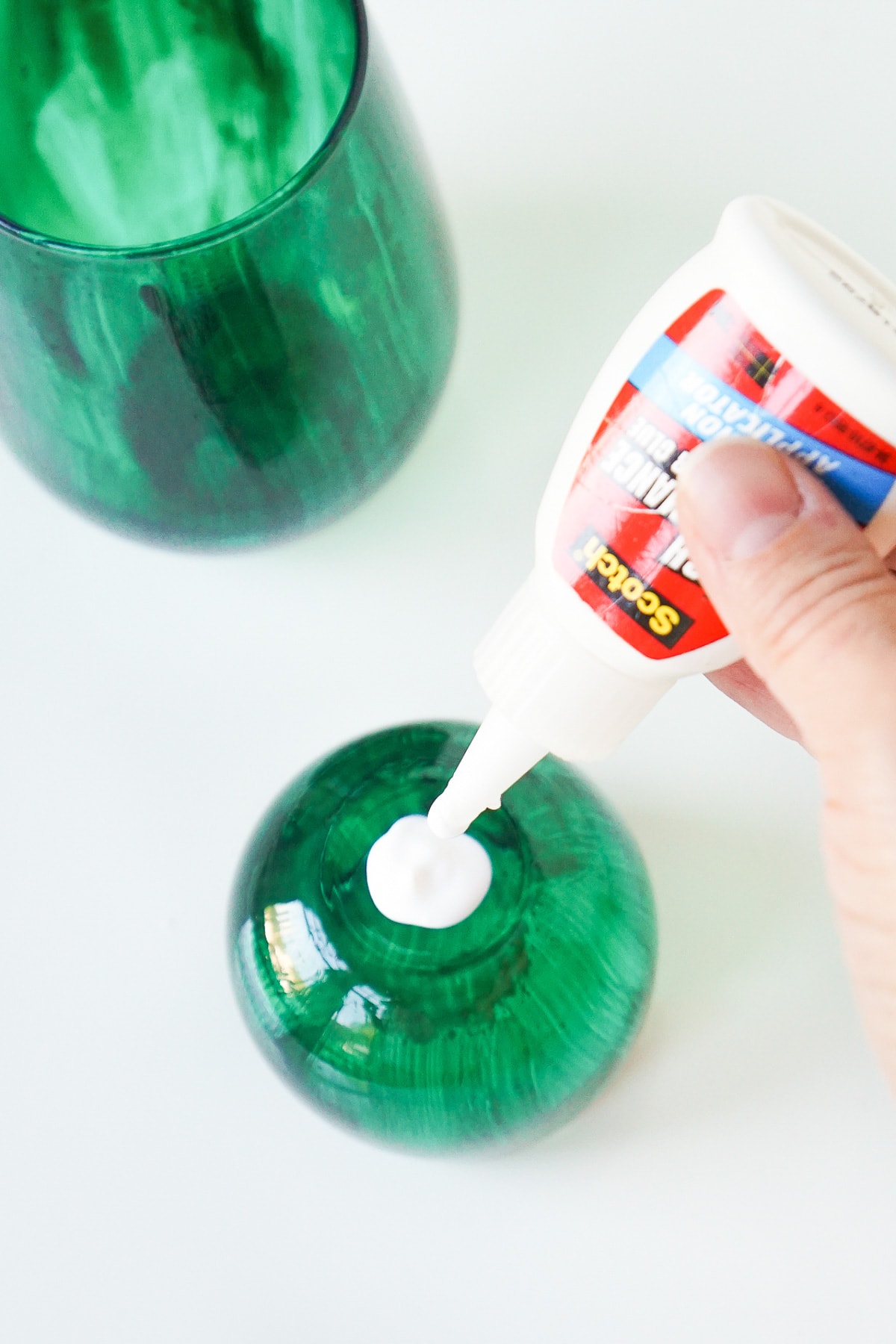 Once dry, place the small glass upside down and apply glue to the base of the glass.
Next, place larger glass right-side-up on top of the small glass so that the bases are touching.
Set aside to dry for 24 hours.
And that's it!
Fill with water and add florals like berry branches, sunflowers, dried wheat and even feathers!
Aren't these stacked vases worth the wait?! I may be just a tad biased (ha!), but I think so. I'm super inspired by emeralds, ochres and blushes this season, hence my color choices for these.
What color schemes are you decorating with? Would love to hear what colors are inspiring you this Fall!