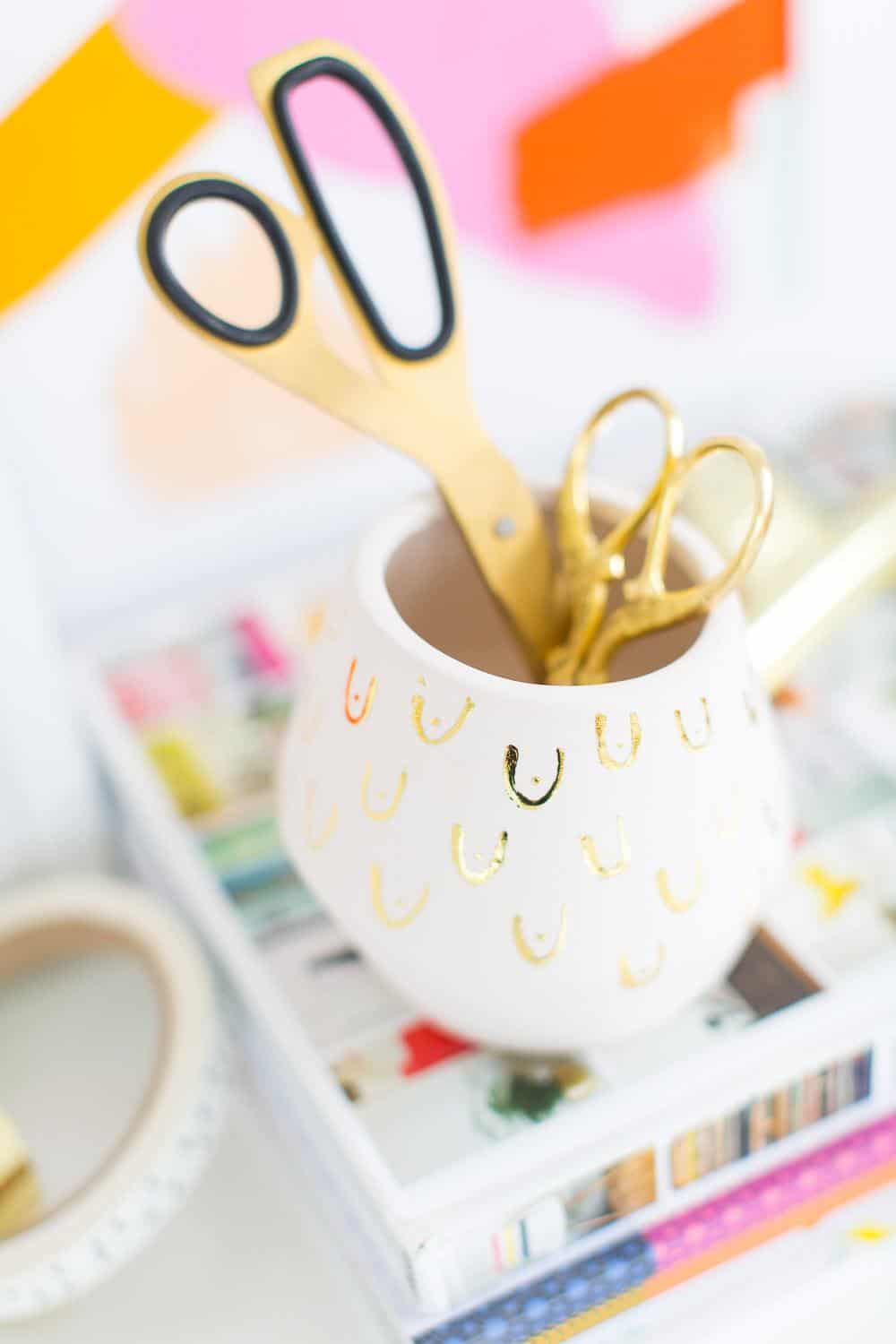 I would apologize for being weird and really into boob prints right now (see here), except that I already know I'm weird which is half the reason the crazy on this blog even exists, so I won't actually apologize for that. However, I will say sorry to those of you that don't receive an abstract boob DIY patterned vase with your Valentine's flowers, because you will be missing out!
That said, if anyone stumbles upon their boyfriend making them this custom vase for the occasion, do you solemnly swear to document it and send it to me? Pretty please? Because that would be epic, and will have totally made my year! The rest of us will probably have to depend on the Galentine's in our lives to fill this void instead…
Materials Needed To Make A DIY Patterned Vase
If you've never worked with gold foil adhesive before, you may want to test a few spots on a piece of paper before using your vase. My best tip is to use a decent amount of the glue when painting it on the a vase, because if you use too little the gold foil won't stick properly.
Once you've mastered your adhesive strokes, you can paint your shapes sporadically on the vase, then let them dry completely.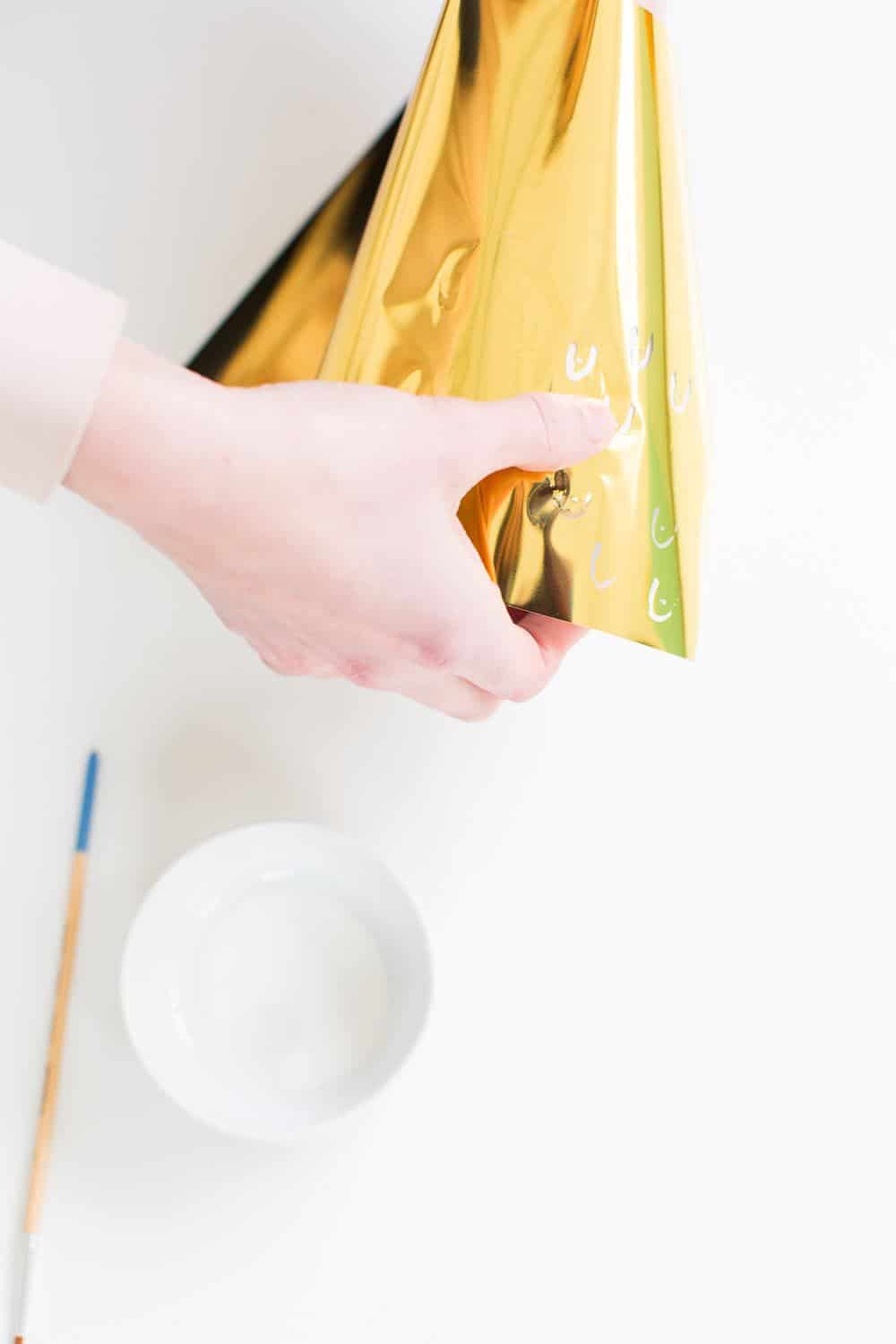 Now press the foil down onto the dried shapes firmly and smooth it overtop with your hands, then peel away. Repeat until you've covered all of the painted elements, and you're all set!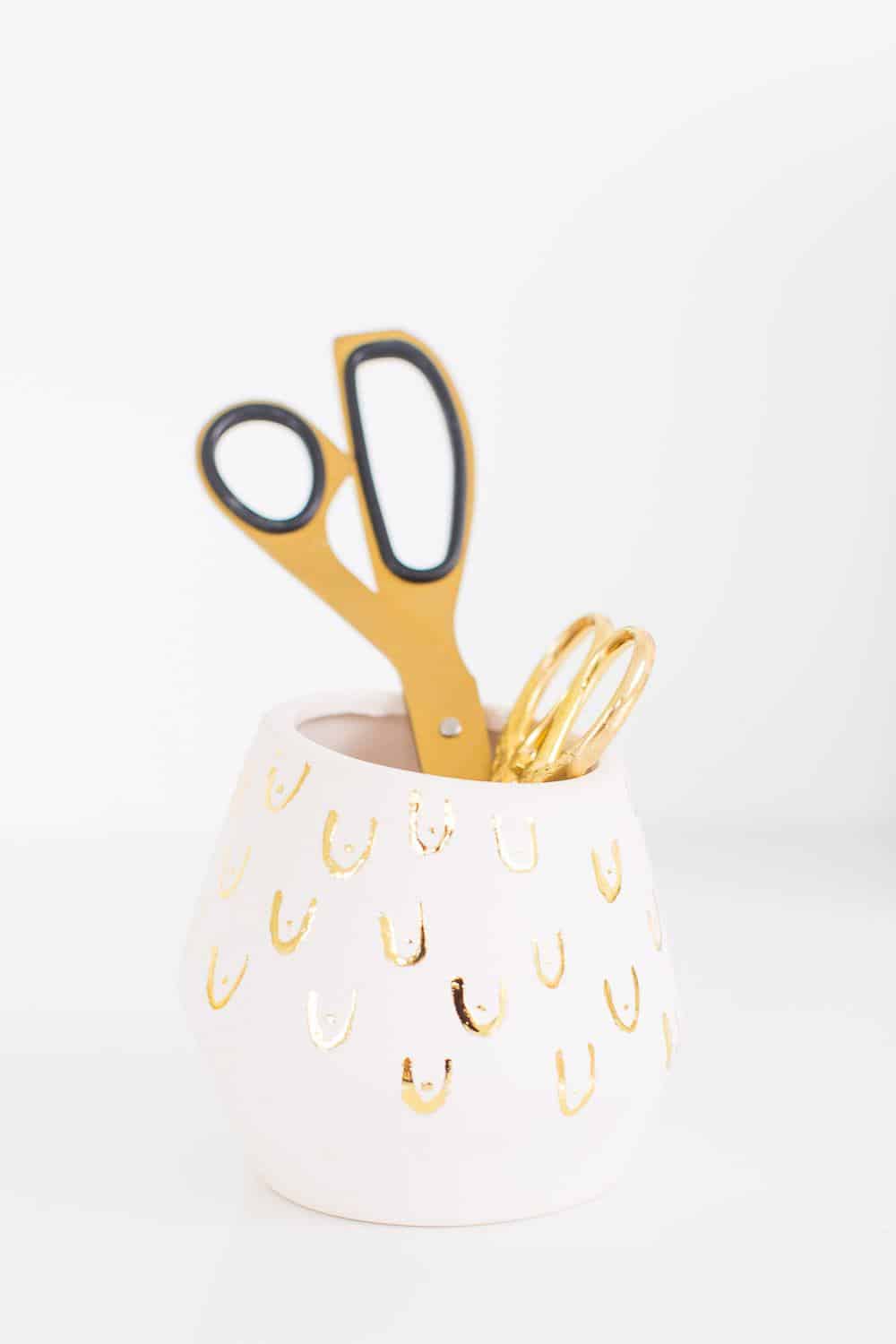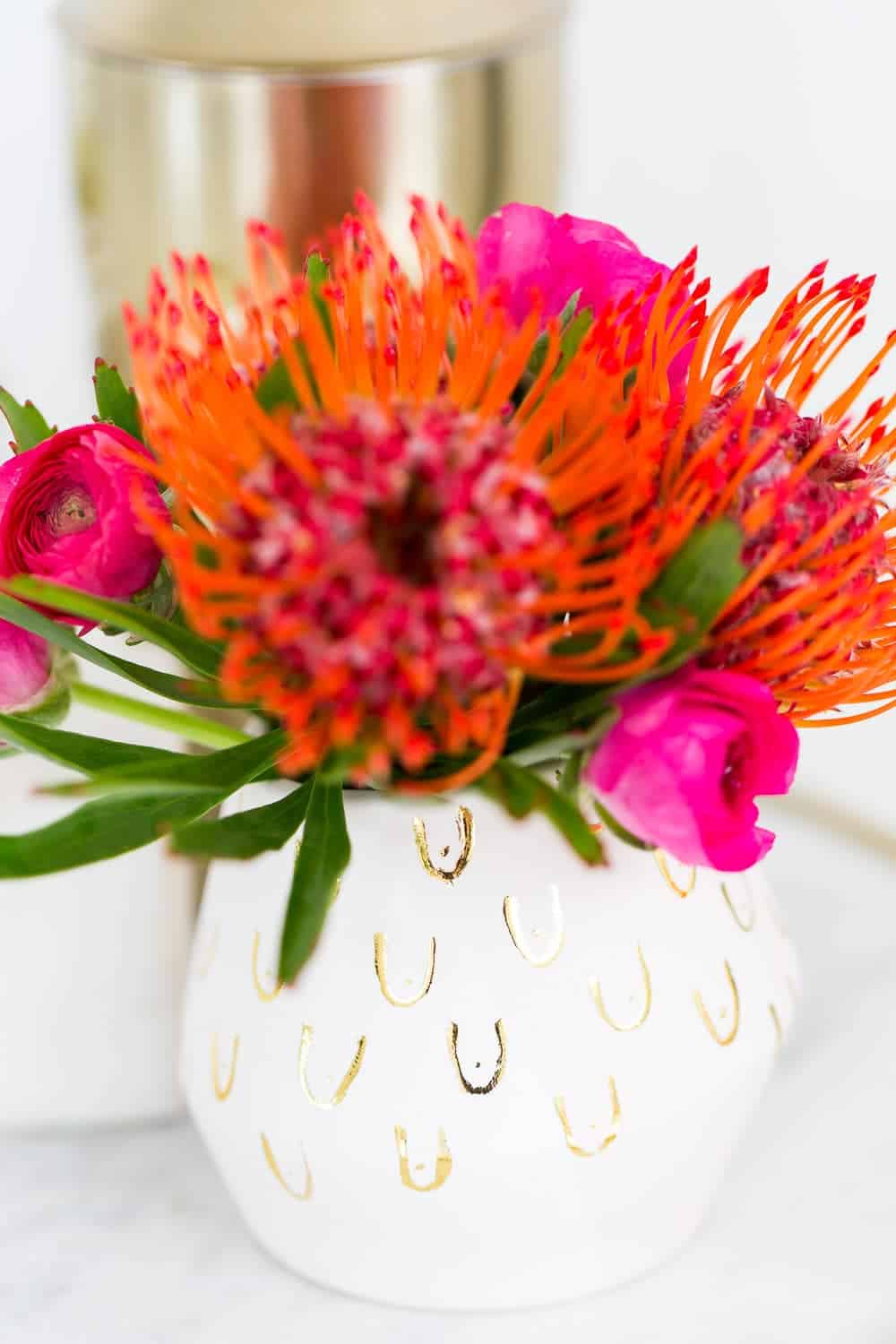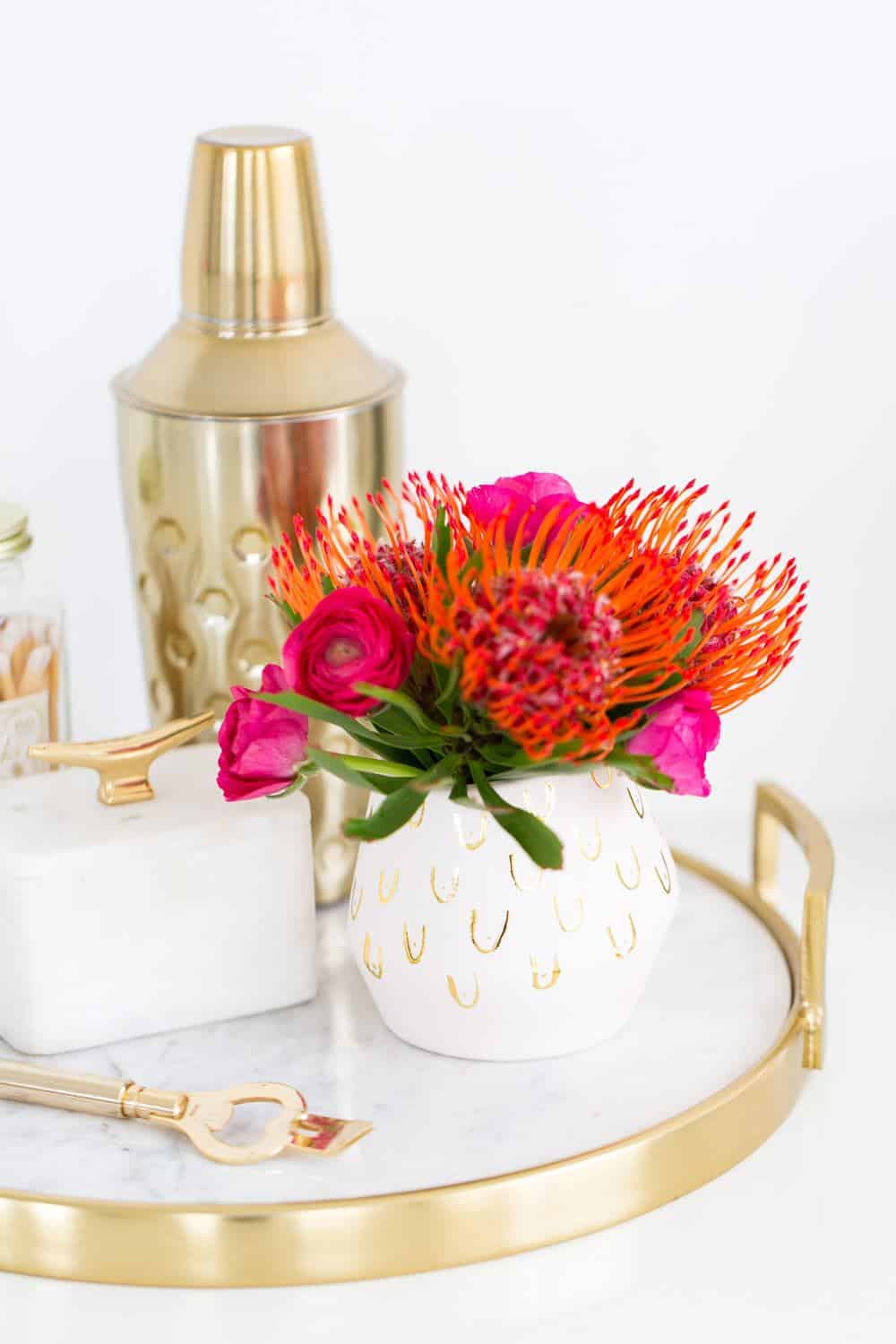 So what do you think?! It's subtle, but a little cheeky if you want it be, am I right?!
Hope you all are having a great week so far, and I'll catch you tomorrow! Be sure to share your recipes and projects with us online, too! #sugarandcloth #mysugarandcloth
photos by Jared Smith