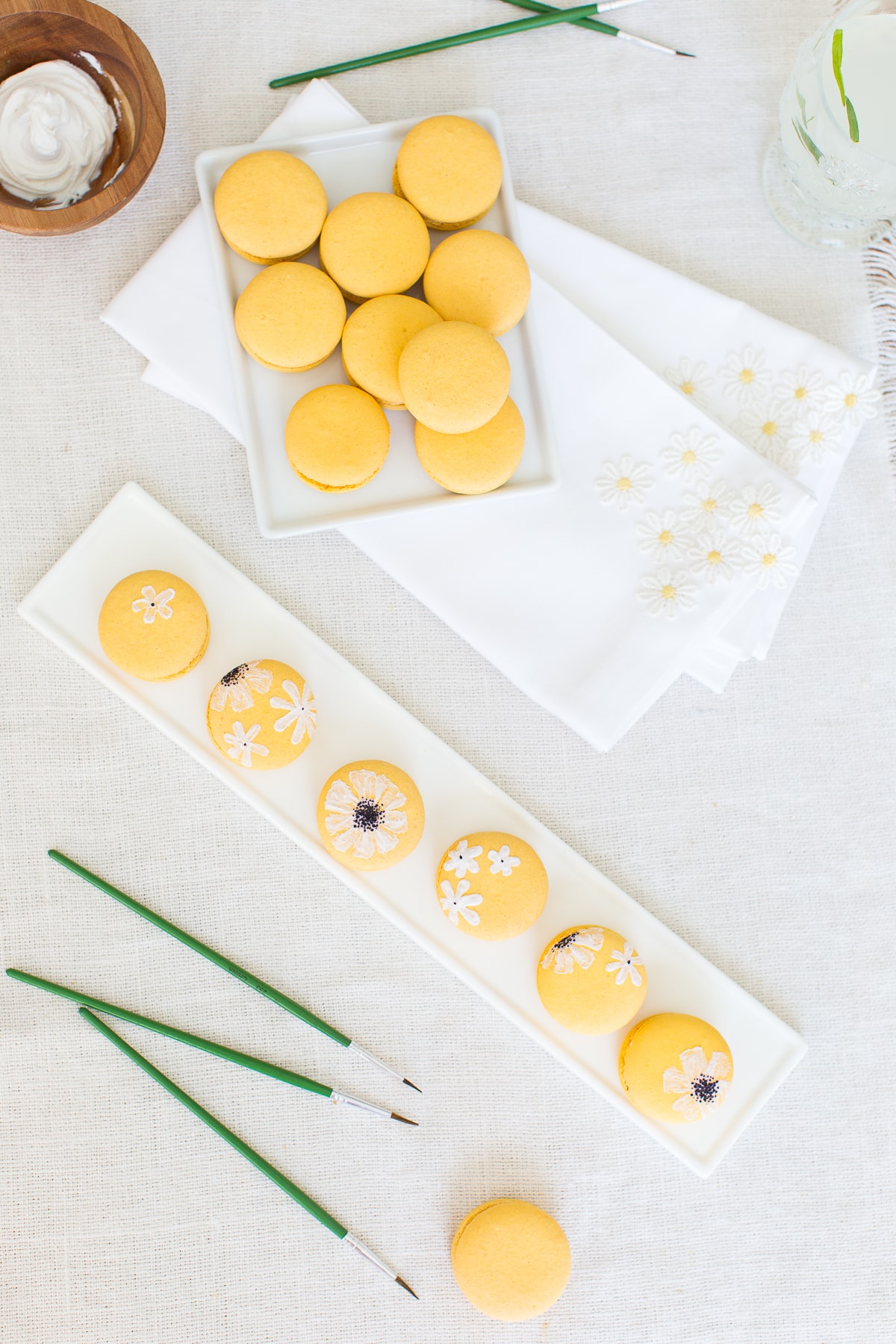 You didn't really think I'd skip a good reason to bust out some DIY Easter wildflower macarons, did you?! I painted these little cuties for our Easter tablescape with Camille Styles, and then we realized we should just incorporate them as a craft for guests themselves so everyone could pitch in. So far I've yet to actually meet someone that refuses to paint with cookie icing, so I'd definitely encourage you to go for it if you're thinking about having some edible crafting action at your next get together…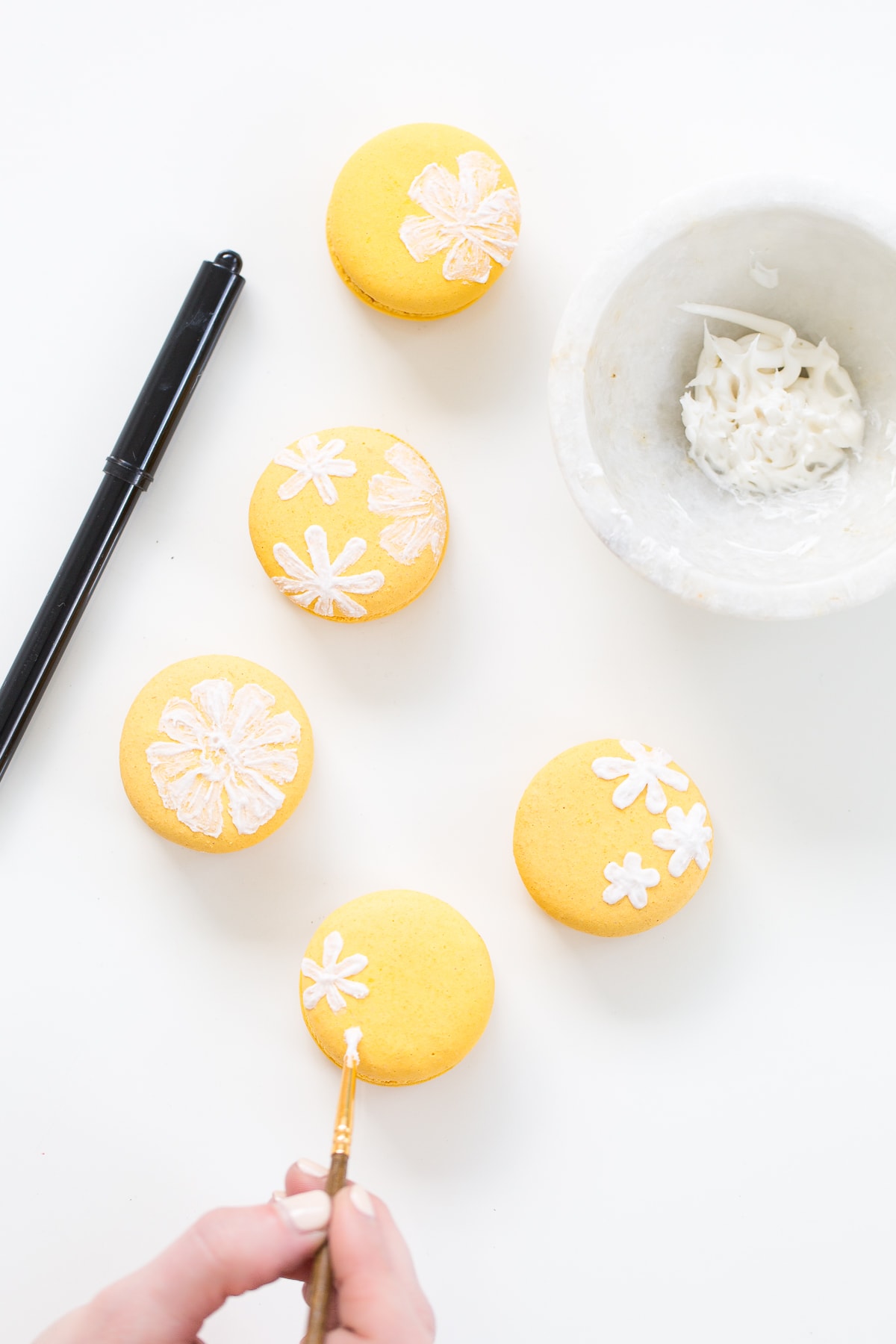 Literally these are as easy as smearing icing around on a cookie…since technically that's all you're doing. It's also nice that you can stick with basic flower shapes, like the daisies, because I think we can all agree that those are do-able.
Once you've painted on the icing and it's starting to dry, you can add a few accents with an edible black marker, and voila! Impressive seasonal macarons with very little effort, especially if you're considering you get to eat icing along the way.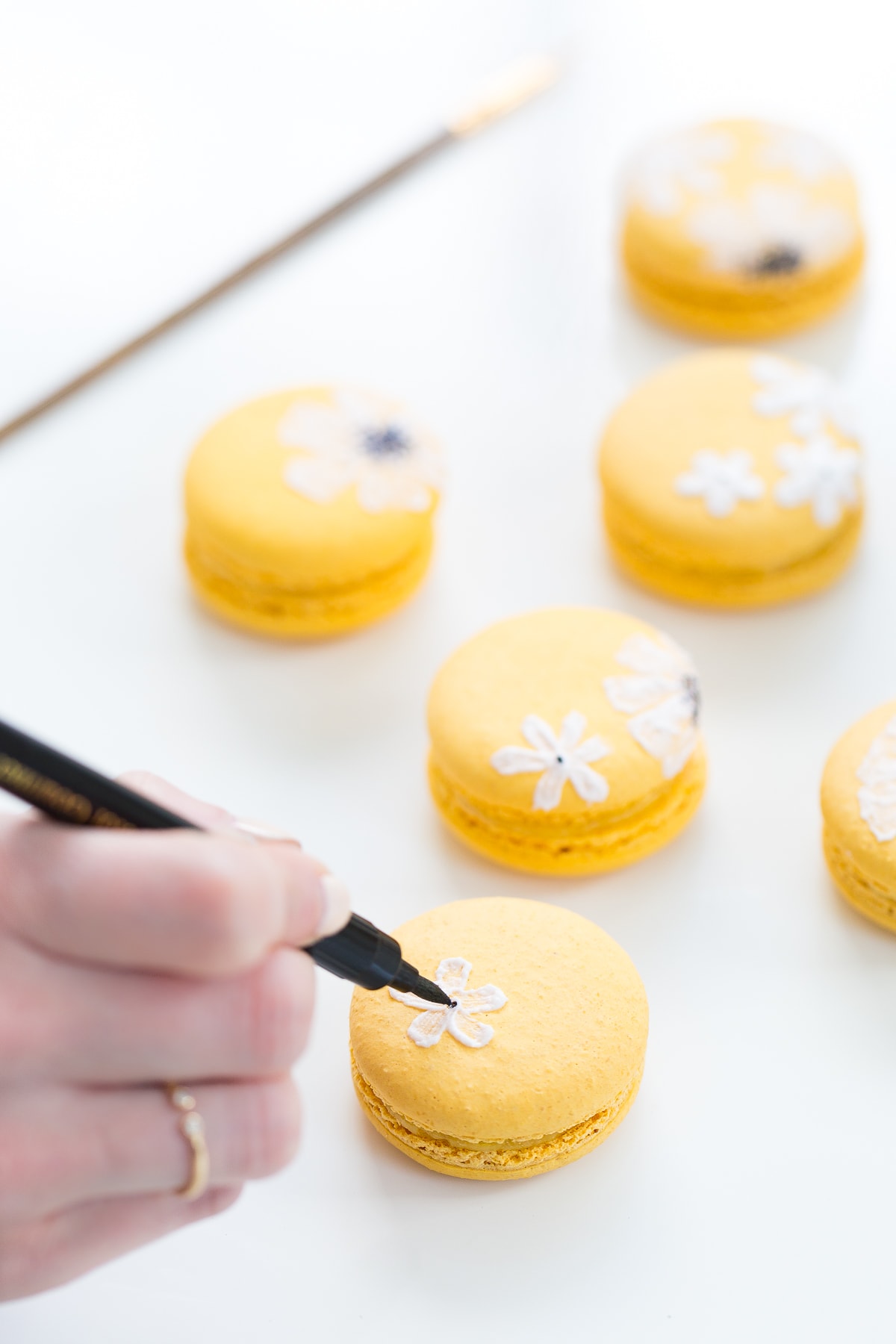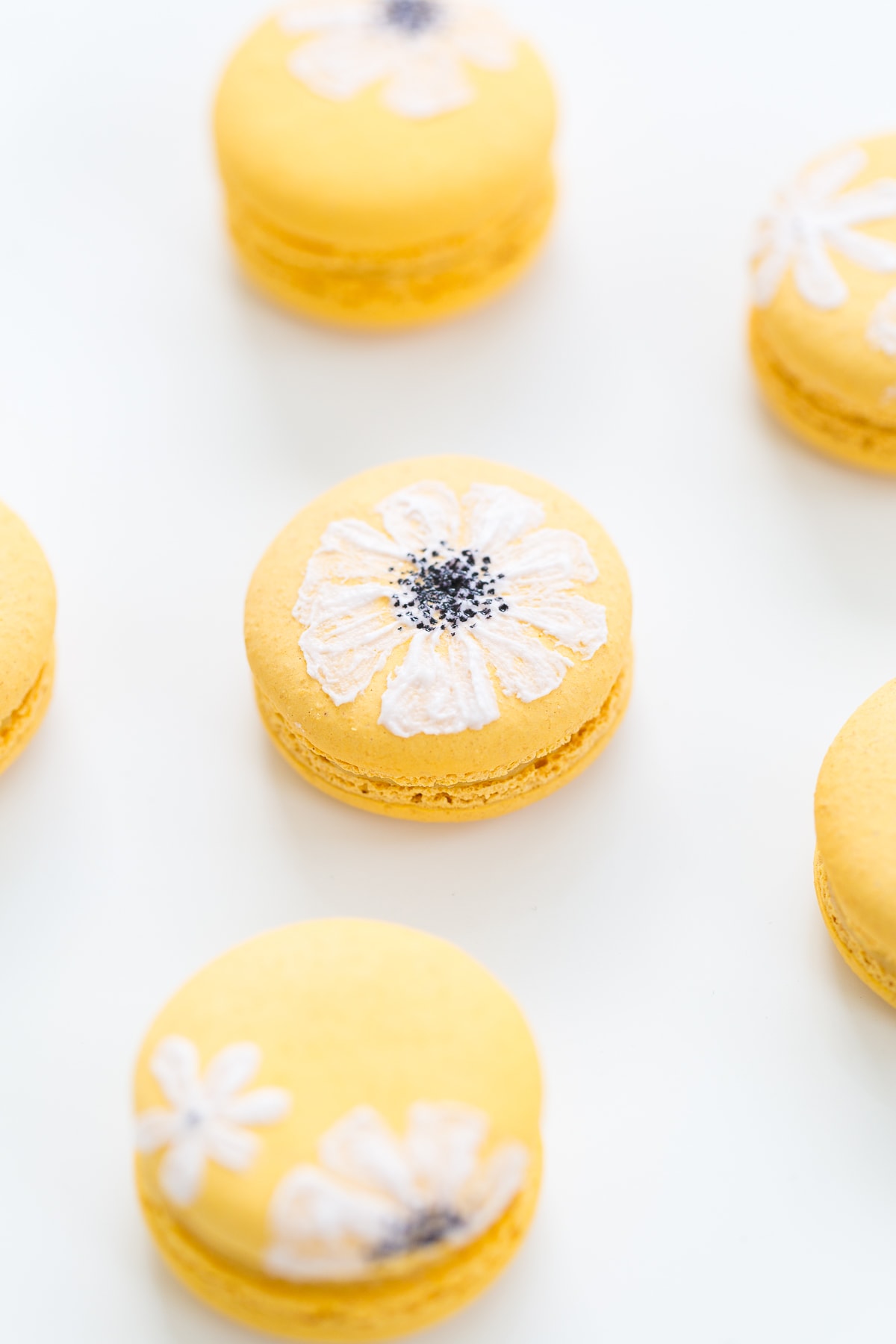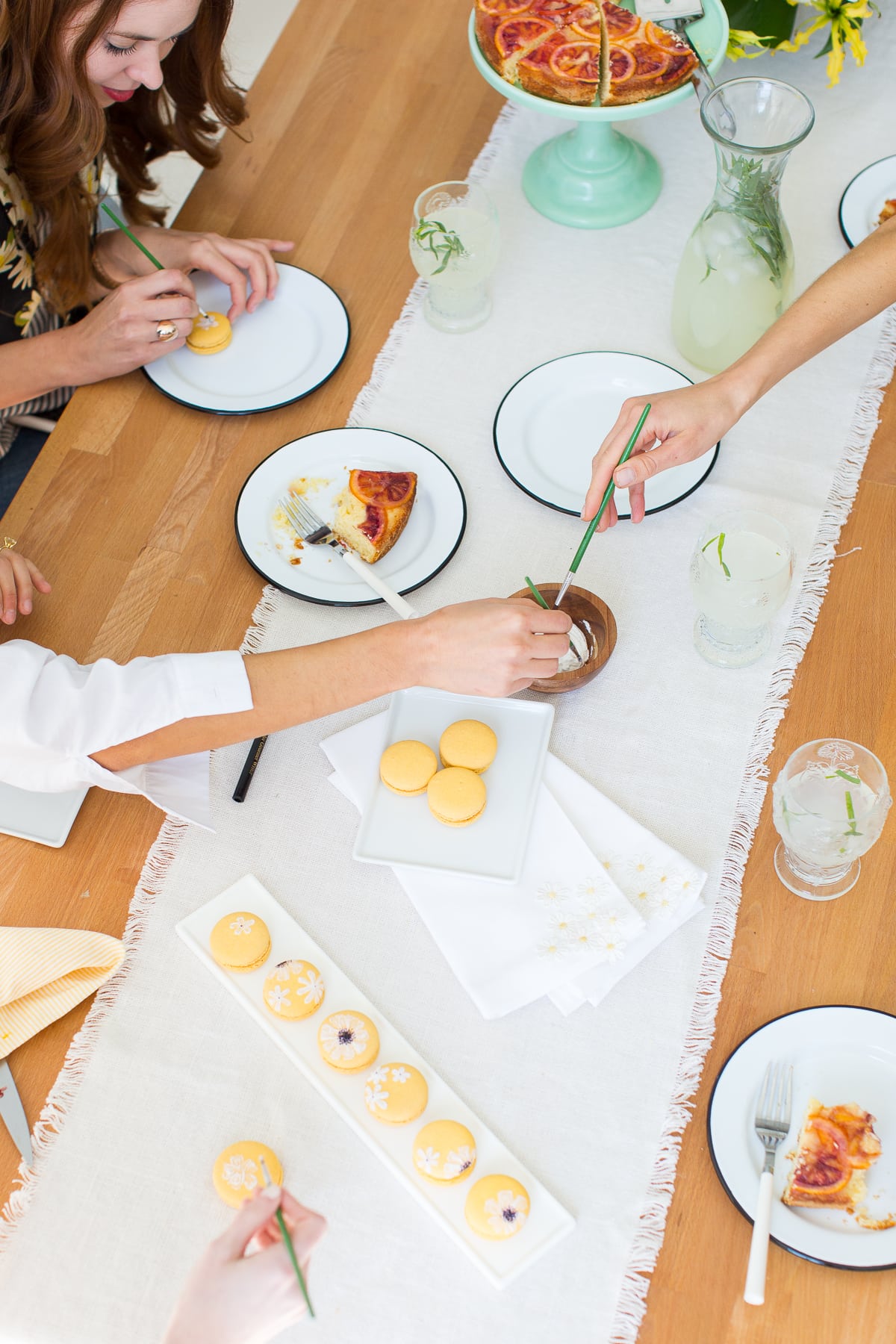 It's a fun conversation starter over dessert, specifically blood orange upside down cake in our case, and trying to judge who spent the better half of elementary school doodling flowers instead of listening. I'm just kidding..but, it did cross my mind once or twice over cake.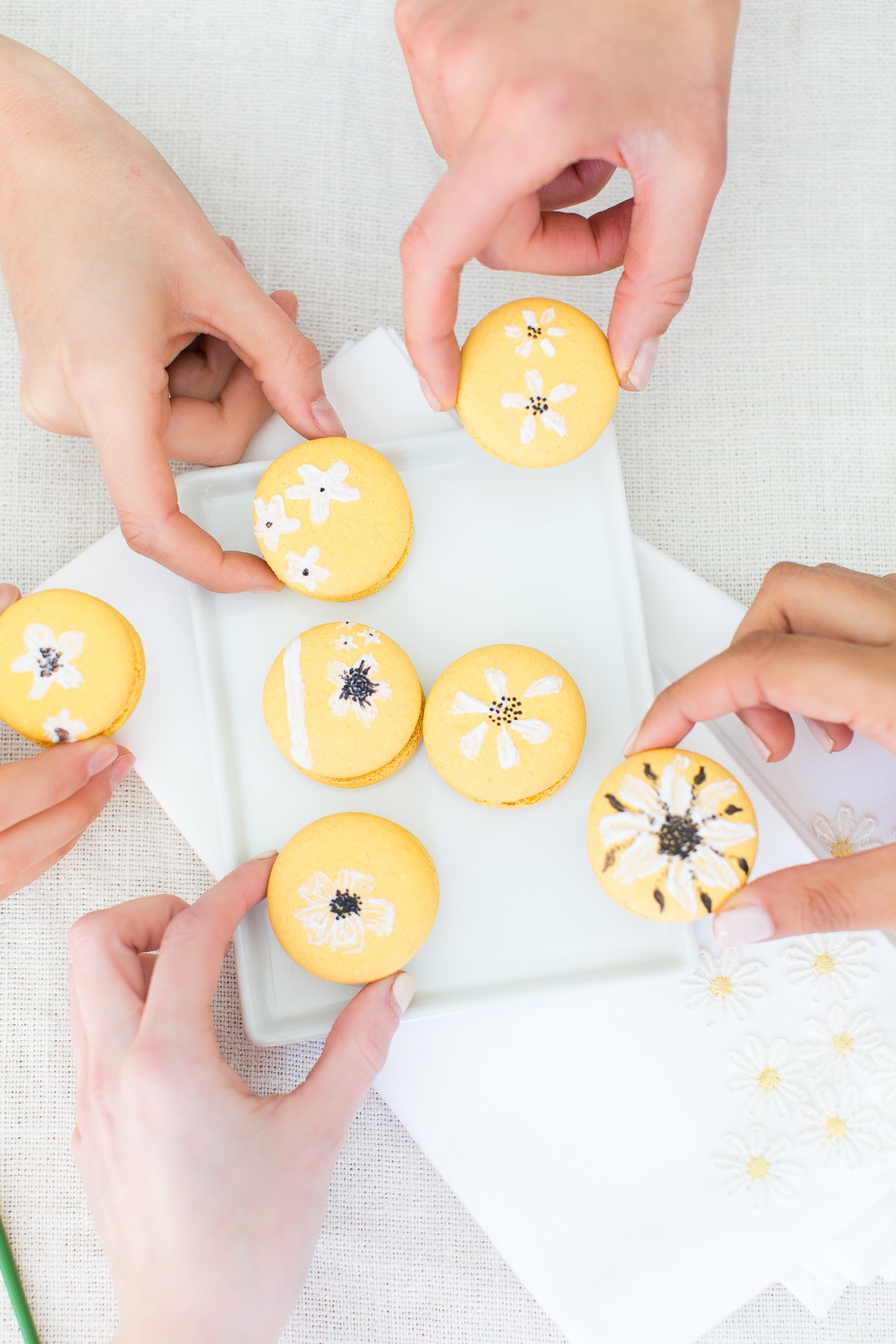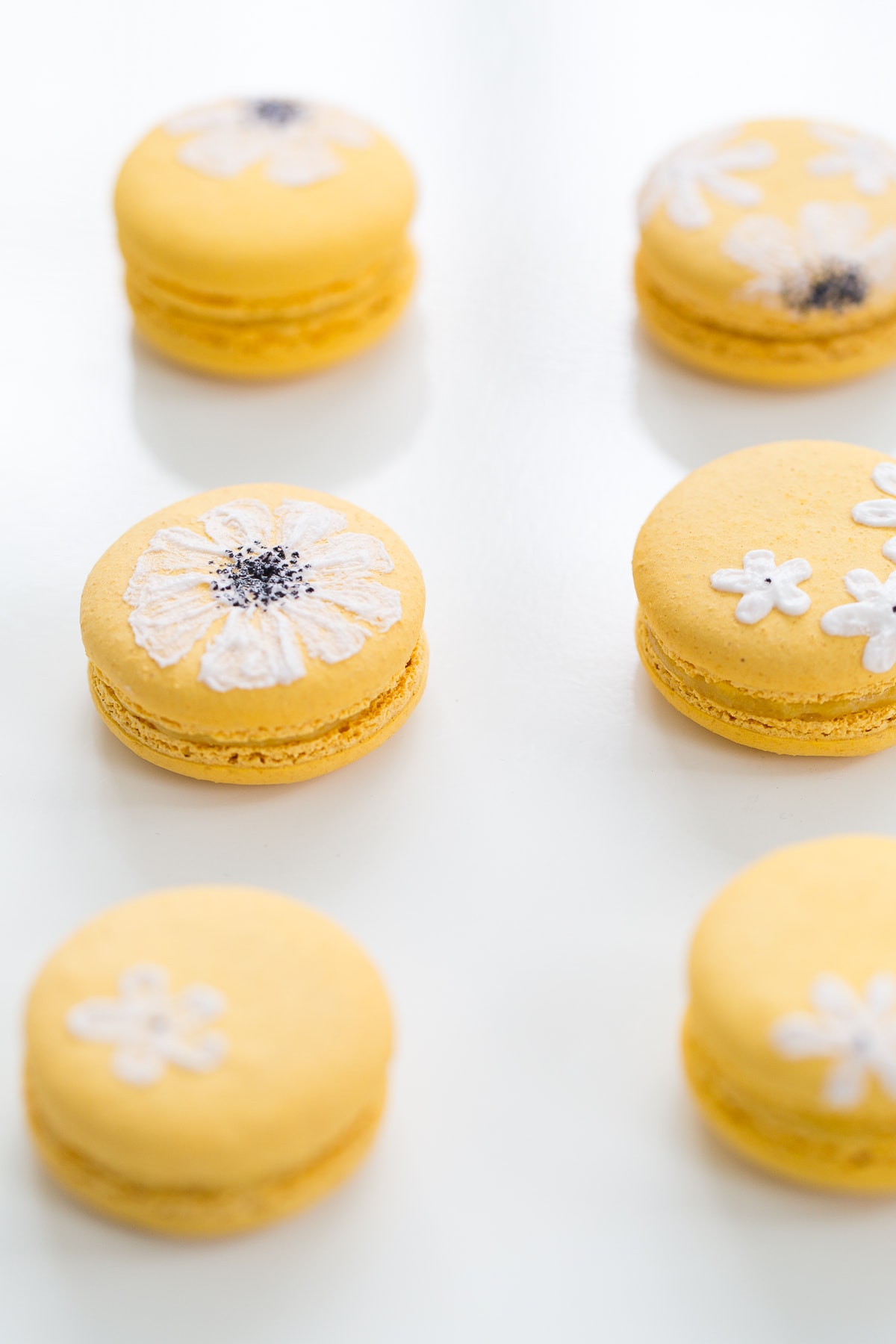 I may still have a few more mac projects up my sleeve for Spring, so you'll have to keep a look out for them! In the meantime you can see the rest under macarons, and be sure to share your versions with our hashtag, #glossaryofmacs!