DIY Fruit Snacks Food Costume — While it's not exactly a tradition costume idea, our fruit snacks family costumes are super quick and easy to make. Plus they're the perfect bribery for toddlers in costume, haha!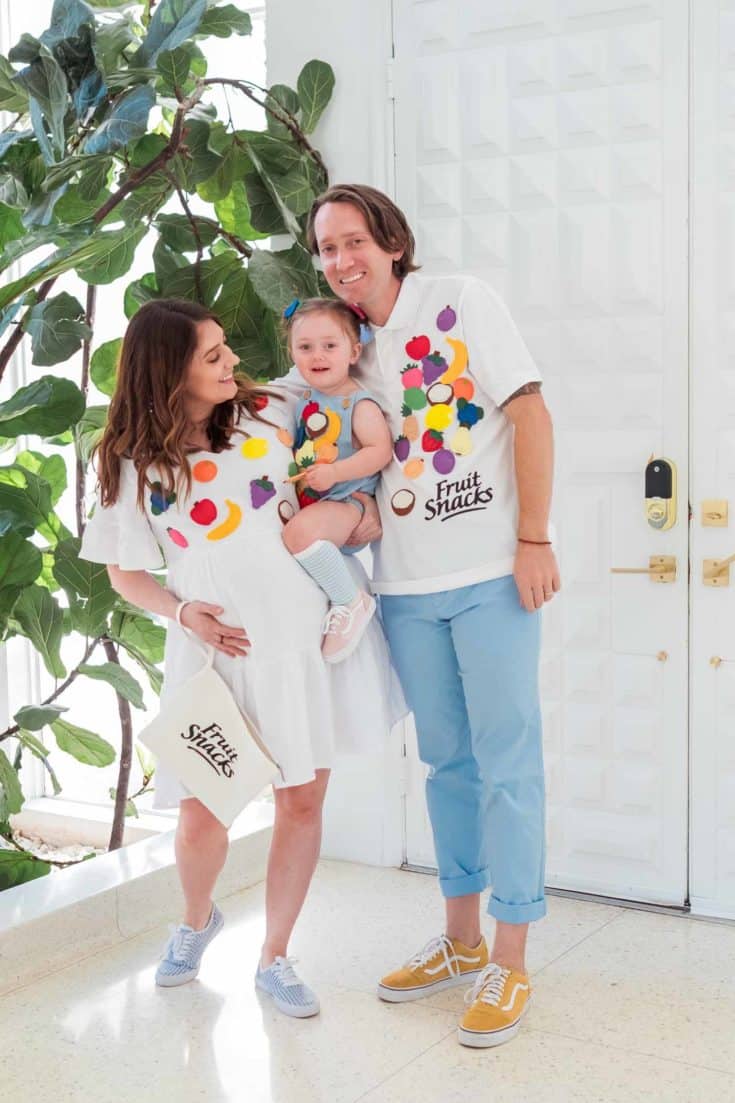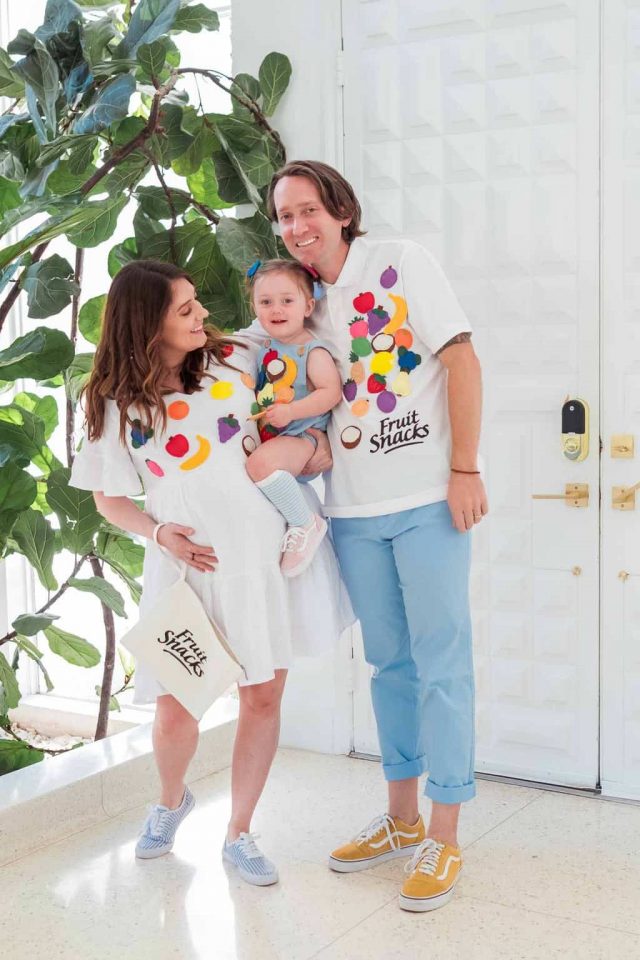 Basically fruit snacks are Gwen's kryptonite. Of all the things she loves the most (besides Mama and Dada) fruit snacks are at the very top of the list.
Naturally, I had to find a way to incorporate this very real theme into our family Halloween costumes!
I'm also not one to go super elaborate for Halloween costumes or want to wear anything that's even close to uncomfortable. I can appreciate the people who go all out, but I leave that to Pinterest.
For our costumes, I wanted them to be something that was easy to wear and that Gwen wouldn't constantly tug at. The stubborn toddler opinion stage can get nasty quick!
This concept is definitely abstract, but it's cute, easy to recreate, and you definitely won't see another fruit snacks food costume out and about on Halloween!…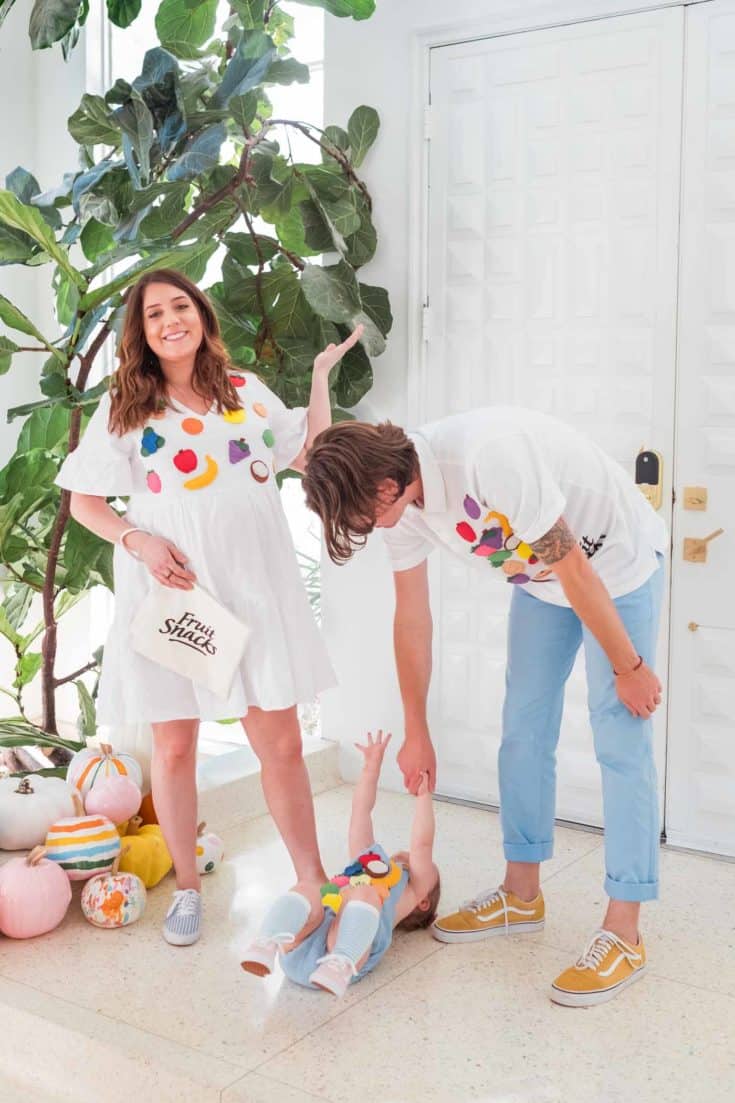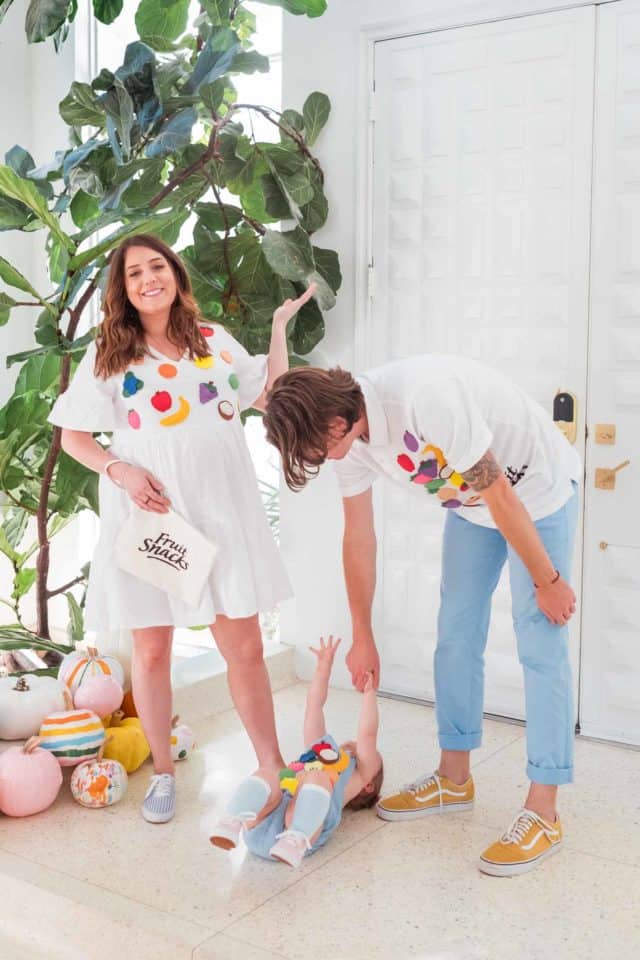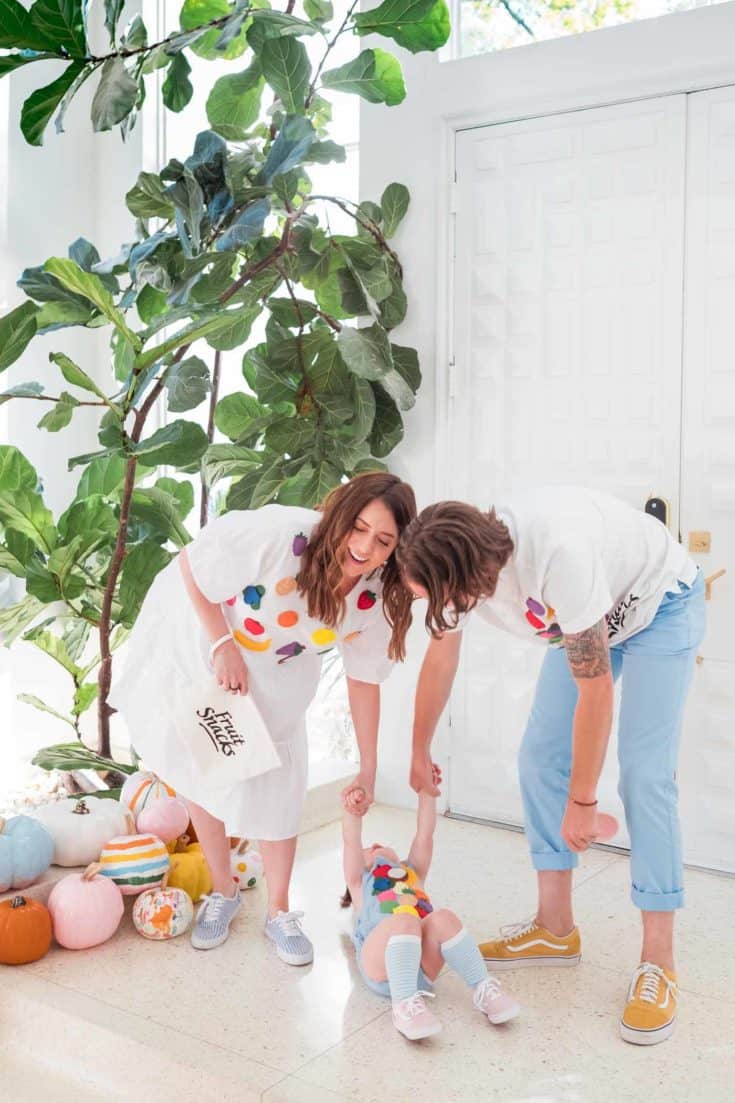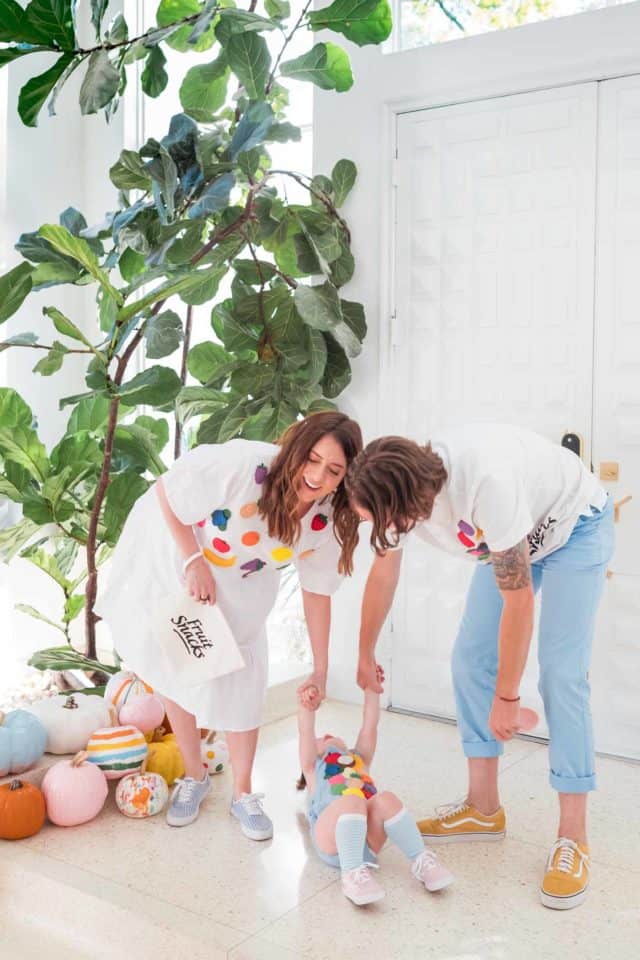 And in case you questioned my "opinionated toddler" statement, the above photos are my living proof of Gwen when she's just officially over it!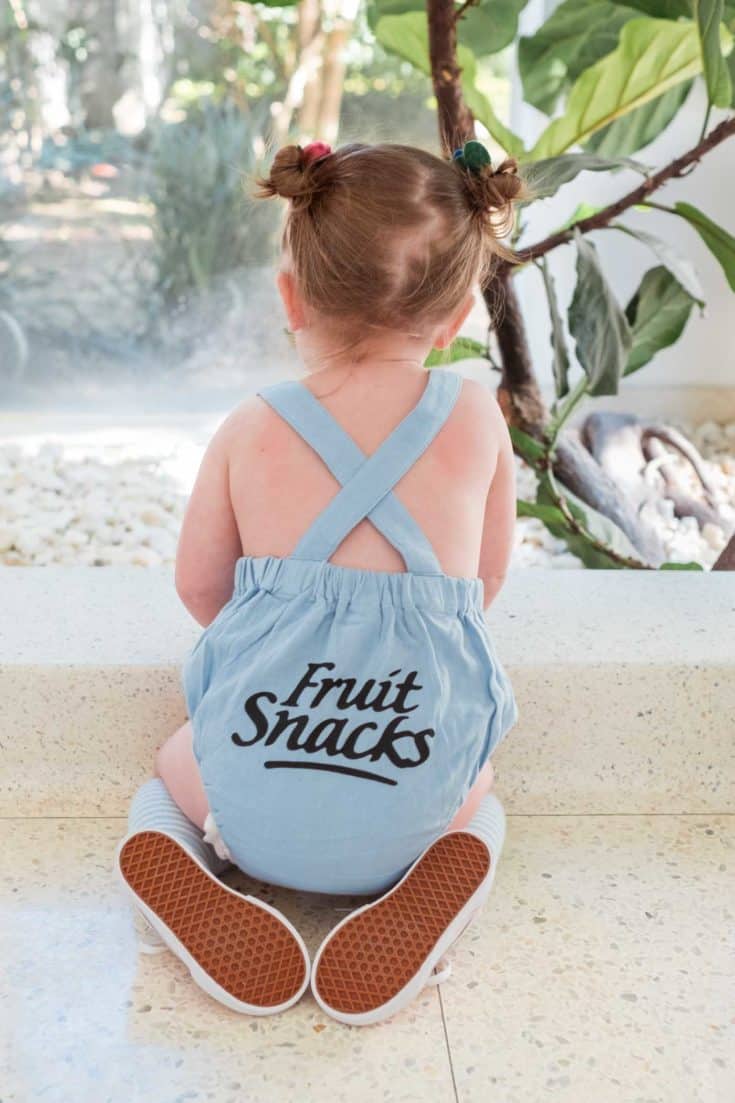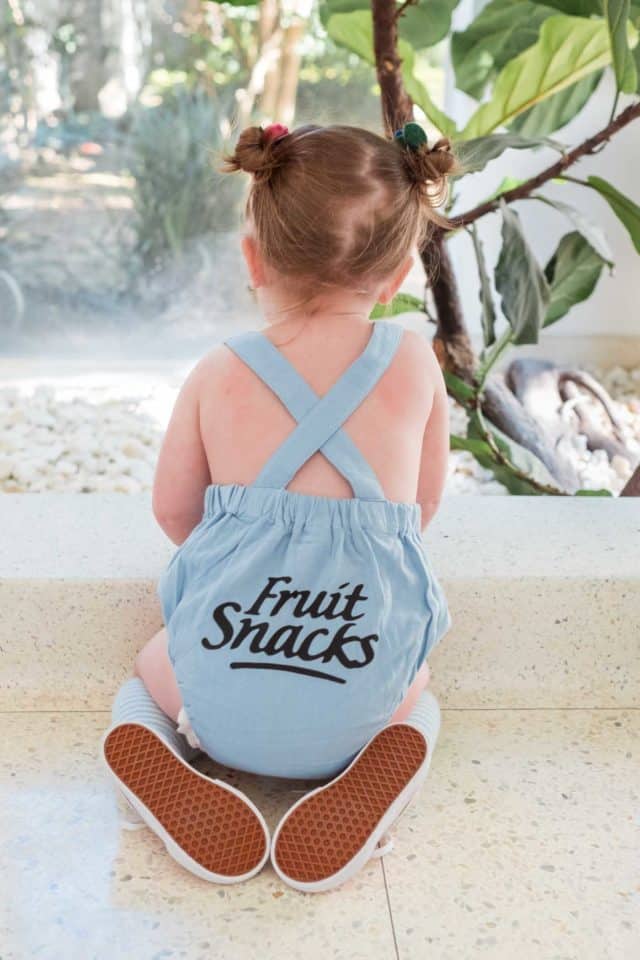 Family Costume | Materials for DIY Fruit Snacks Food Costume
You can get as elaborate or as simple as you'd like with the felt fruit for making these DIY fruit snacks food costumes.
Since I'm super pregnant and feeling pretty lazy, I went the ultra-easy route and just purchased felt fruits from Etsy to use for this.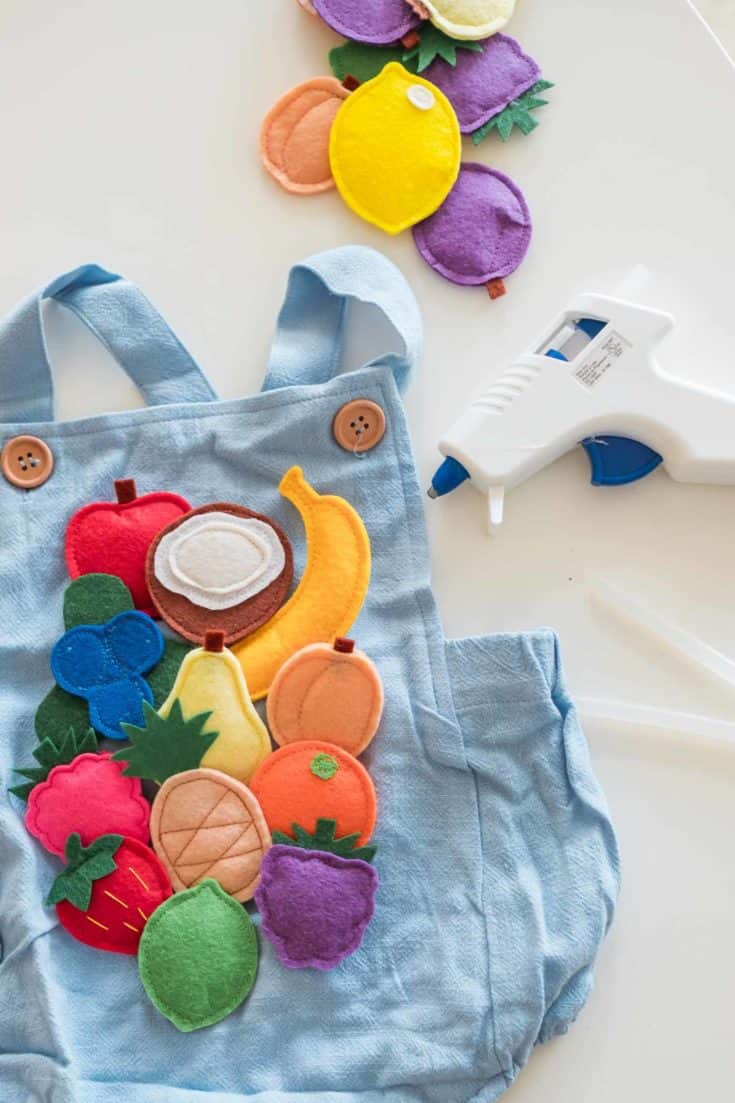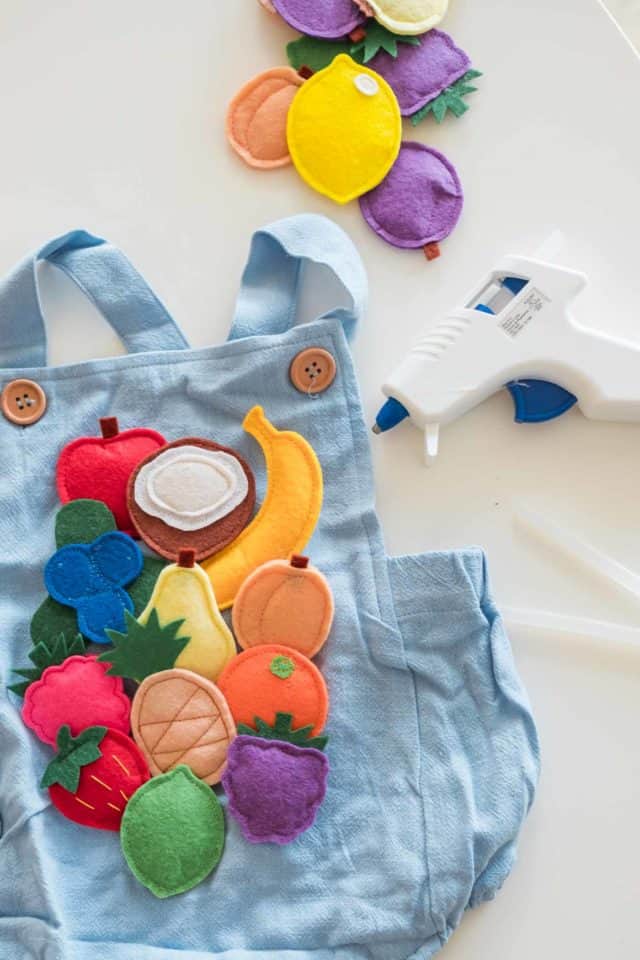 For the fruit portion, I laid out the felt fruits onto our outfits to get an idea of placement and then hot glued them on one by one.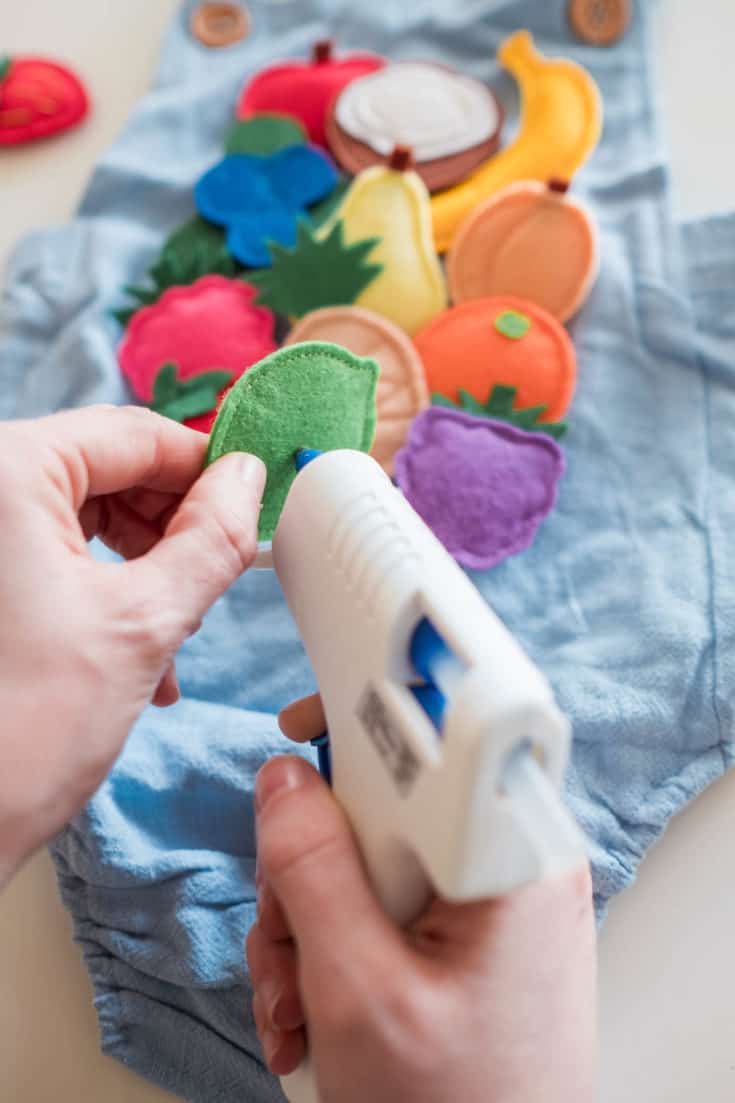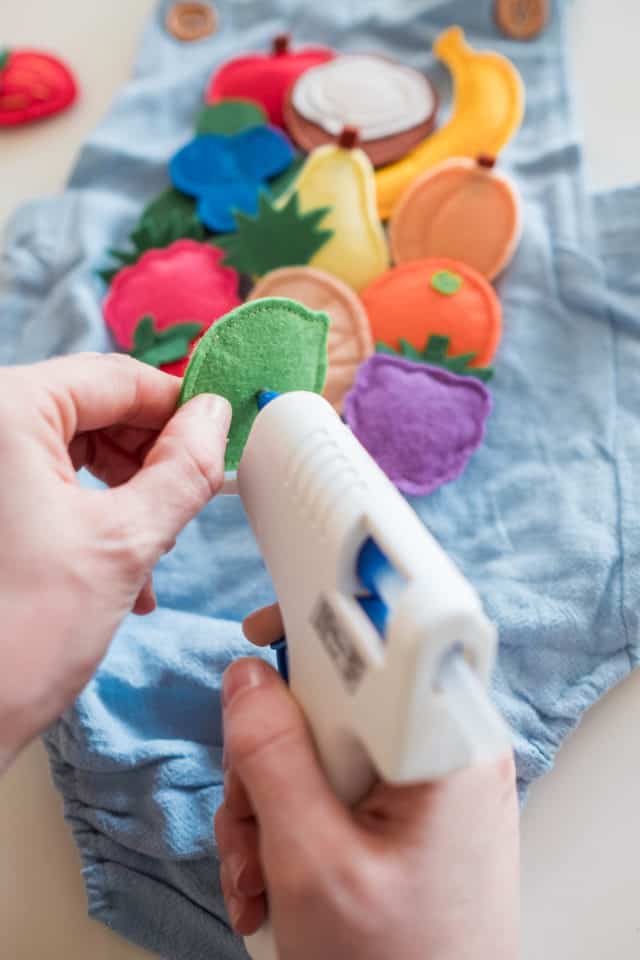 For the logos, I actually used my Cricut machine to cut the "fruit snacks" Welch's logo from black iron-on paper. You can easily just print the logo onto regular printable iron-on paper.
Be sure to flip or mirror the logo before printing so that the letters can be read easily once ironed-on.
Also, make sure to warm the surface of your fabric for about 15 seconds with the iron on the cotton second or the heat press on 315 degrees.
Place the iron-on onto the fabric, and reheat again for approximately 30-45 seconds. Wait until the paper is slightly warm to the touch and peel back the excess.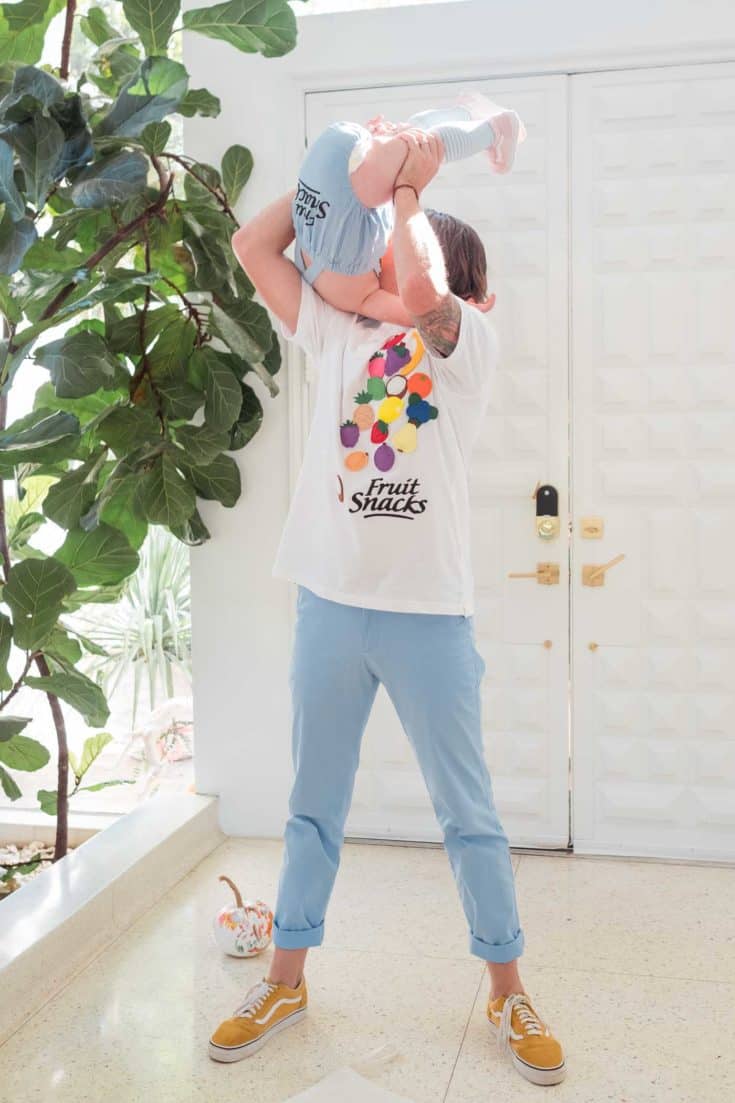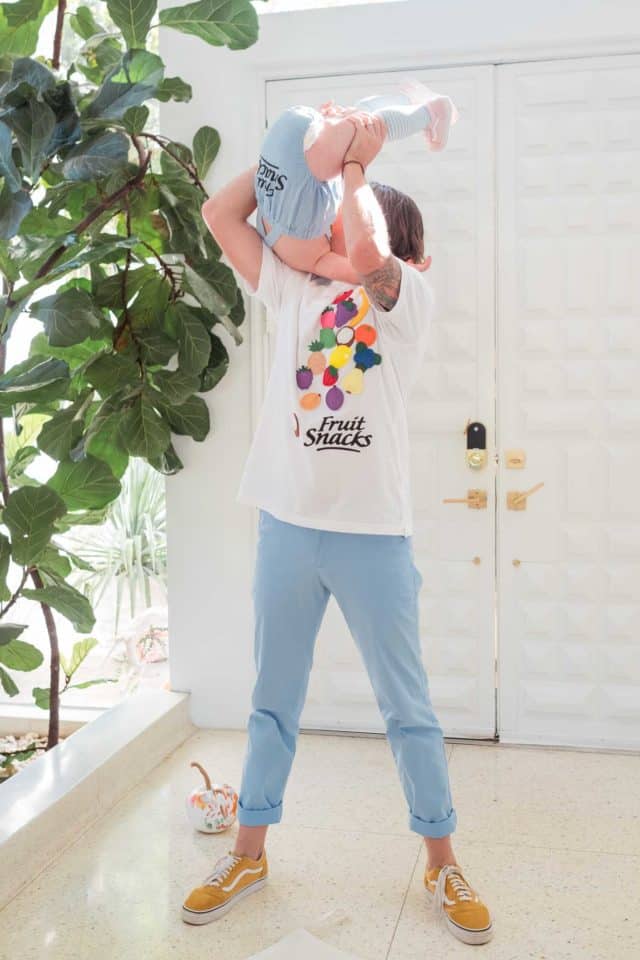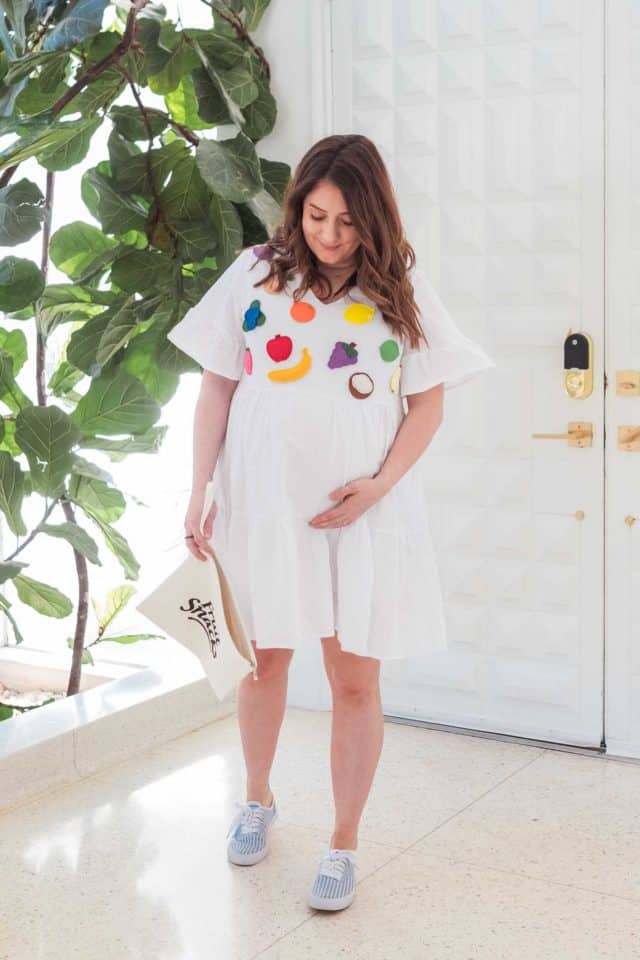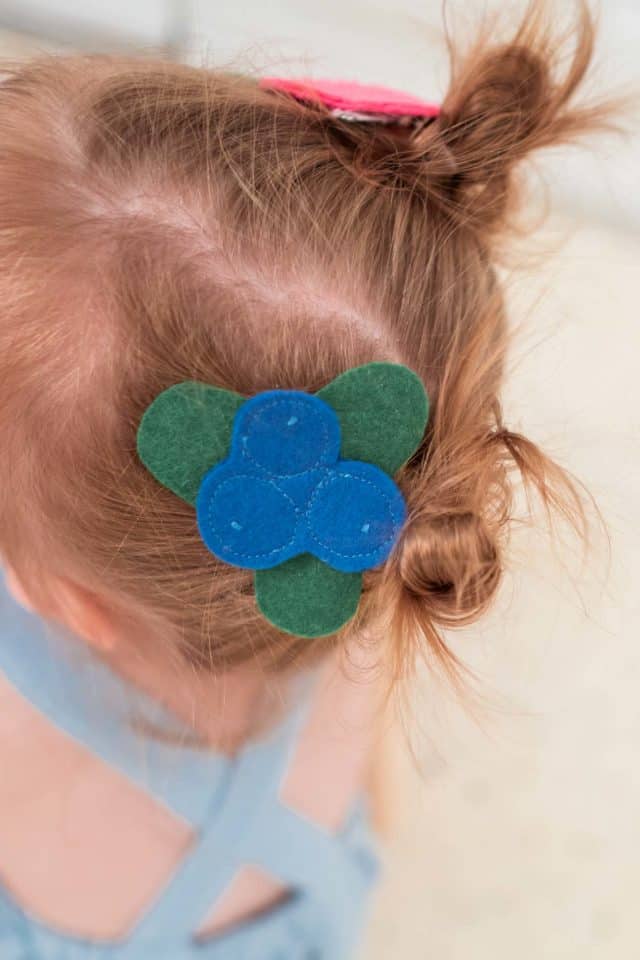 I couldn't resist the urge to use some of the leftover felt fruits to glue onto metal hair clips to use for Gwen's hair, too!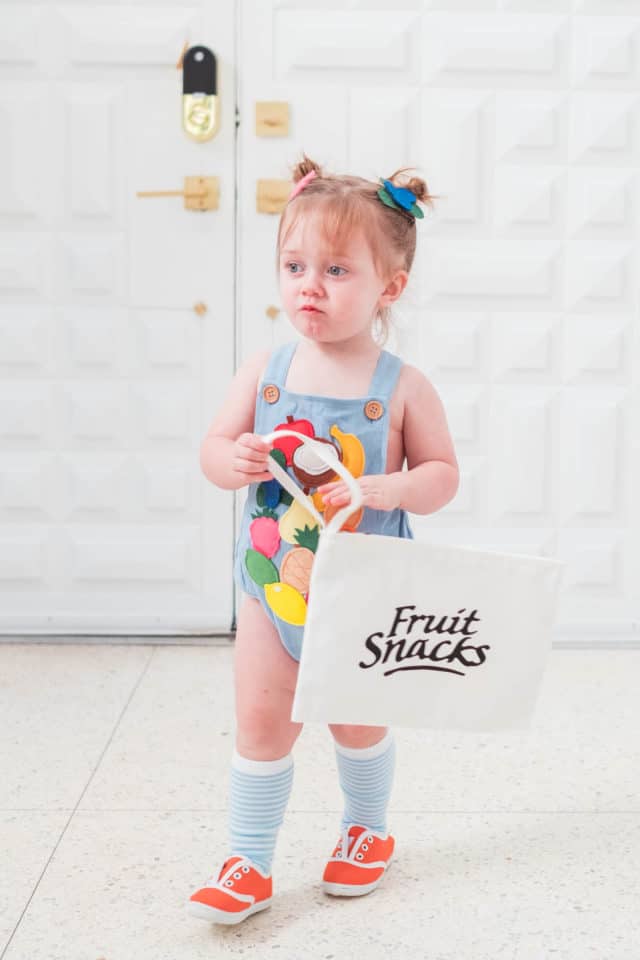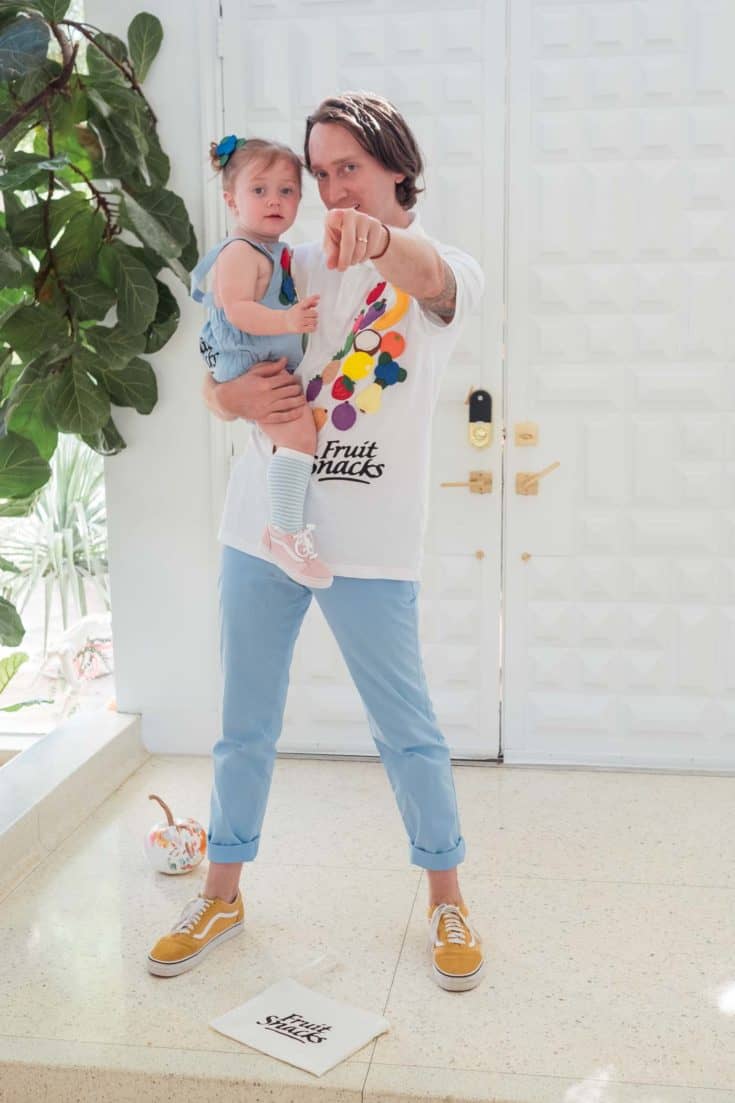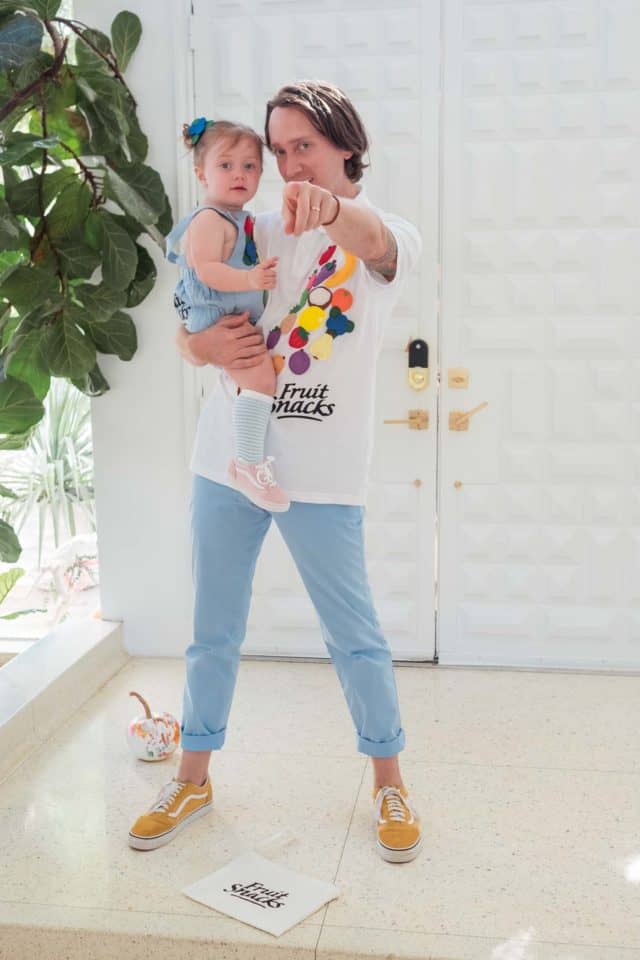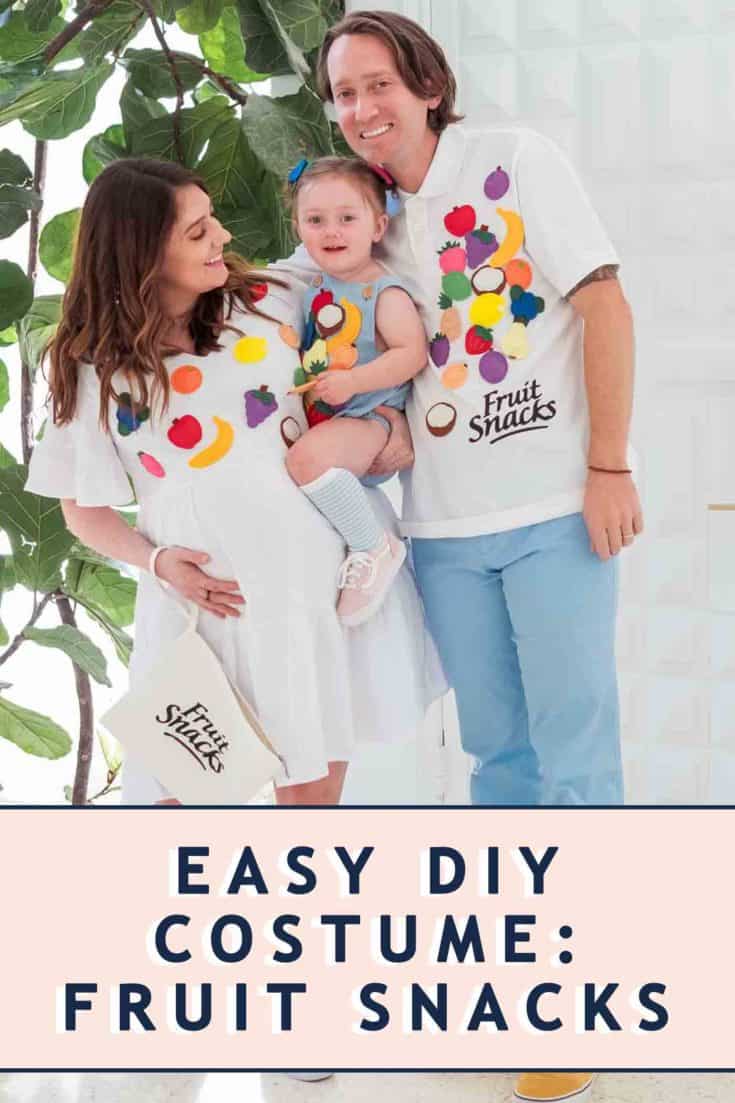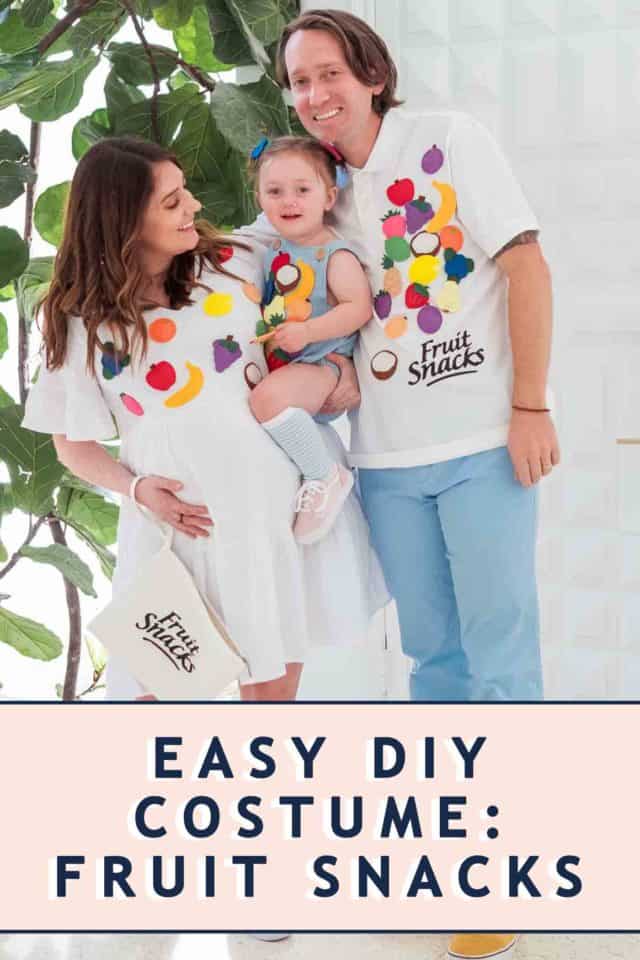 There you have it, easy peasy. It's also a really great option if you need a last-minute Halloween costume idea, too!
You can see more of our costume ideas below —