Our top high school graduation gift ideas. Celebrate the milestone and the next chapter in their life with the best gifts for high school graduates.
Graduation day is a momentous day in a high school senior's life. 12 years of hard work and determination all coming together.
The exams, projects and papers all come to an end as they get to celebrate that special right of passage of walking across that stage and accepting their diploma. The tassel was worth the hassle!
Whether they are college bound or taking a gap year, these are the perfect gifts to celebrate your high school grad!
Gifts for High School Graduates
1 — Embroidered Monogram Boat Tote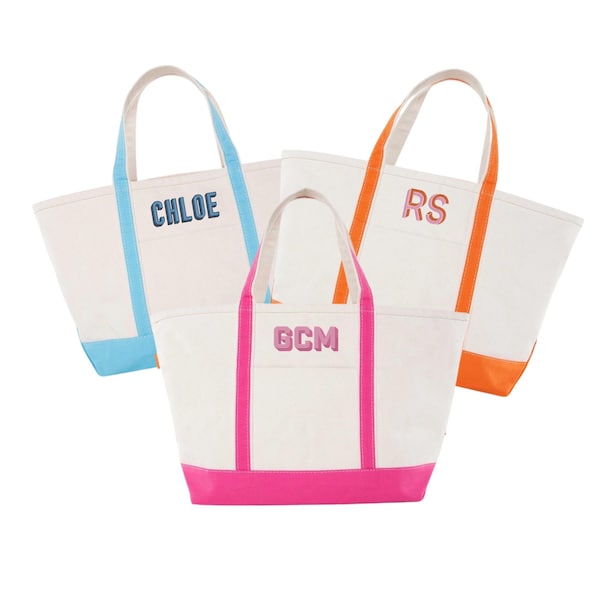 The embroidered monogram boat tote can be personalized for your high school grad. Perfect for carrying around campus or even on the rare weekend trips home!
2 — Embroidered Monogram Pouch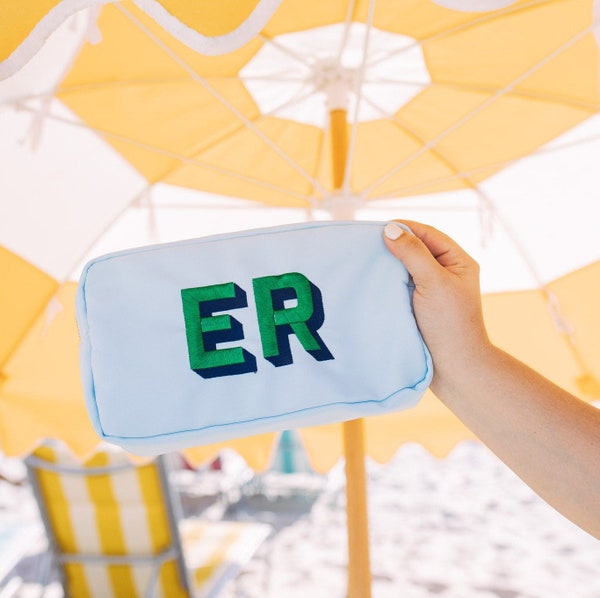 This unisex monogram pouch allows them to cart their belongings from their dorm room to the bathroom, It can serve as a toiletry bag, travel bag or even hold classroom essentials in their backpacks.
3 — Mattress Topper
Sleeping on a dorm room mattress isn't the most comfortable thing, and it's probably very very old. Gift your graduate with a mattress topper that's easy to clean.
4 — Monogrammed Luxury Makeup Towels
This makeup towel can be washed and used over and over making them a friend to both the environment and their face! And this doesn't just have to be a graduation gift for her, guys need to wash their face too!
5 — HP Sprocket Portable Photo Printer
For photo gift ideas, this on the go printer captures all their new memories. This tiny bluetooth printer is a great way to utilize their photos to decorate their dorm or maybe even send a proof of life photo home to the fam.
6 — Apple iPad Air
There's nothing quite like an Apple iPad. They are easy to use, powerful and most of all portable making them the perfect companion for your high school grad to take to college.
7 — Quick Dry Organic Bath Robe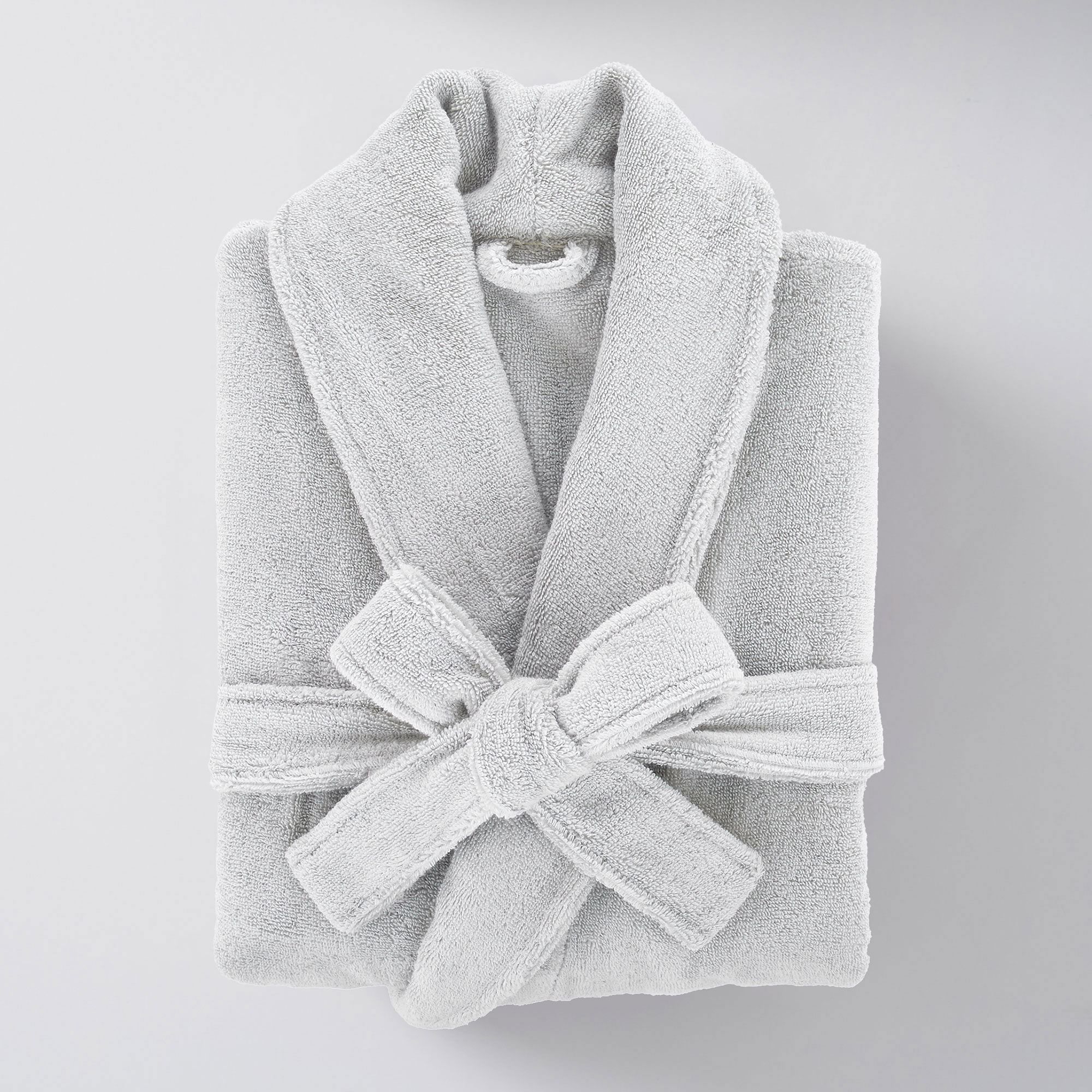 Start and end their day in a cozy quick dry organic bath robe. Personalize it with their name or initials. It'll be a dorm bathroom companion to keep them warm and snug. Think of it as a warm hug from home.
8 — Personalized Notebook
You can never go wrong with a sentimental gift, and this personalized notebook is both meaningful and practical for a customized gift idea.
While they are taking their notes in class they can think of you. Go an extra step and leave a special note of encouragement on the front or back pages reminding them that you are their #1 fan!
9 — Homesick Premium Scented Candle
There's no place like home. They say that memories are tied to scents and what better way to take a piece of home off to school like the scent of a place they know and love. There's a candle for each of the 50 states.
10 — Echo Show
From binging their favorite shows to FaceTiming home, the Echo Show is the perfect dorm room addition. It's an all in one convenient 15.6″ full HD smart display, Fire TV, and organization and entertainment center.
11 — Birdie Personal Safety Alarm
We are firm believers in safety first, and this practical gift is just the ticket! The Birdie personal safety alarm is perfect for dorm keys or to keep on a backpack while walking campus.
One click is all it takes to activate the LOUD siren to deter any unwanted attention and keep your student safe.
12 — Cooking at Home
With limited appliances in a dorm this book, Cooking at Home covers everything they need to know to cook delicious food at home — fast!
13 — Frigidaire Retro Mini Fridge
Speaking of limited appliances, a fridge is another dorm room essential. This retro Frigidaire will keep their snacks and beverages cool (in style).
14 — Throw Blanket
Soft and luxe, this throw blanket is the perfect gift that will be used time and time again. Get it monogrammed for an extra personal touch.
15 — Graduation Shadowbox Class
Gift them with a graduation shadowbox class that turns their mementos from high school days into a 3D artistic masterpiece that they can take with them to college.
16 — Ugg Slippers
Popular and yet practical, these bestselling slippers are a sure win for your graduating senior. Perfect for class, the library or dining hall…let's get them started on the right foot!
17 — Keurig Mini Coffee Maker
For all the caffeine kings and queens, there is no better way to start your day after an all night study sesh with the Keurig Mini coffee maker that's ideal for tiny spaces. Add in some customized cups, and you can put together a cute coffee bar gift basket.
18 — Amazon Gift Cards
You can never go wrong with an Amazon gift card. There are so many things from books, to food, to clothes that your senior could possibly need. If gift card giving isn't your jam, or maybe you just want to elevate things, then check out these creative ways to gift money .
19 — Noise Cancelling Headphones
These Beats Studio Buds are wireless noise canceling headphones that will drown out any unwanted noise while studying or listening to music while walking to class.
20 — Laundry Bag Backpack
Make their trek to the laundry room easier with this handy laundry bag backpack.
21 — Carry On Luggage
Nothing says adventure like a new suitcase. And they'll surely need a carry-on suitcase as a starter piece for weekend trips home or to visit friends.
22 — Dorm Trunk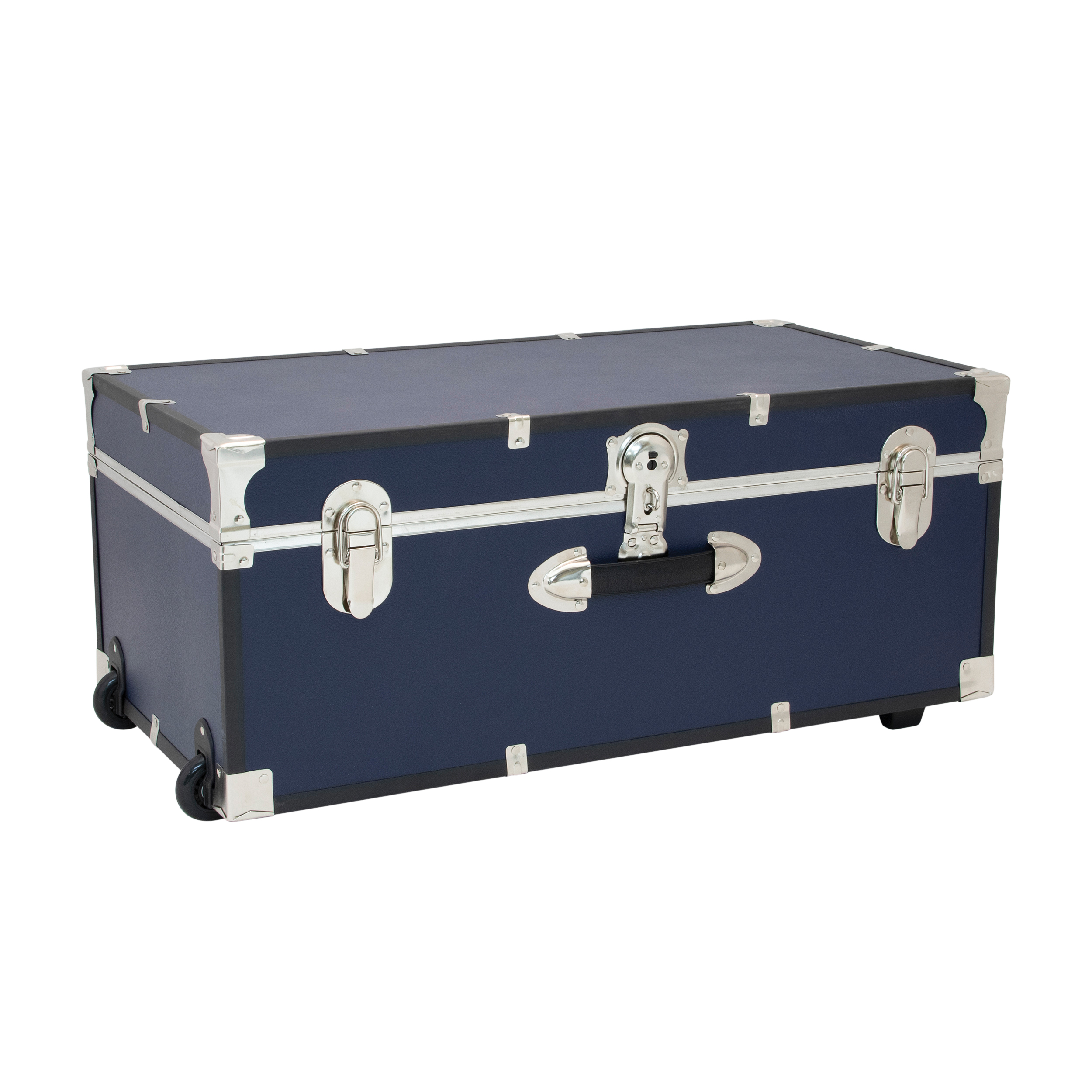 Fashionable and functional, this triple-threat trunk gives them storage, extra seating and a lounge table in one. It can hold extra clothes, towels, store blankets, and even hide shoes.
23 — Bose Portable Bluetooth Speaker
This compact speaker was built to go anywhere, making it perfect for a college student on the go. They can take it to the beach, a tailgate, or just listen in their room.
24 — Casper Hybrid Pillow
After pulling all nighters, they can finally rest their heads on a foam Hybrid Pillow.
25 — No Drill Floating Shelves
No nails is a big rule in most dorm rooms, making decorating walls a little challenging. So these no drill shelves are the solution to accessorize over a desk or vanity. We have a whole list of shelf decor ideas and tips to transform your space and help maximize their small living spaces.
More Gift Ideas