Tailgates are the new frontier of competitive hosting. You COULD just bring a keg or a cooler, but this super easy to pack and serve cocktail is WAY more fun (and impressive and tasty): I, Colleen, would like you to say hello to the Pineapple Beertail!
In my opinion, party drinks should always LOOK complicated, but be secretly easy to make. I kept the ingredient list and assembly of this one extremely simple, so you have no excuse not to up your game next time you're in charge of the tailgate cooler. You literally just throw the ingredients into a bottle, throw the bottle in the cooler with the rest of your beverages, and then shake and pour when you're ready. Your friends will thank you for your (absolute bare minimum of) extra effort, and you will thank yourself once you take your first sip. Pineapple and IPAs are a match made in heaven — bright and slightly tropical with a bitter hop finish. Perfection!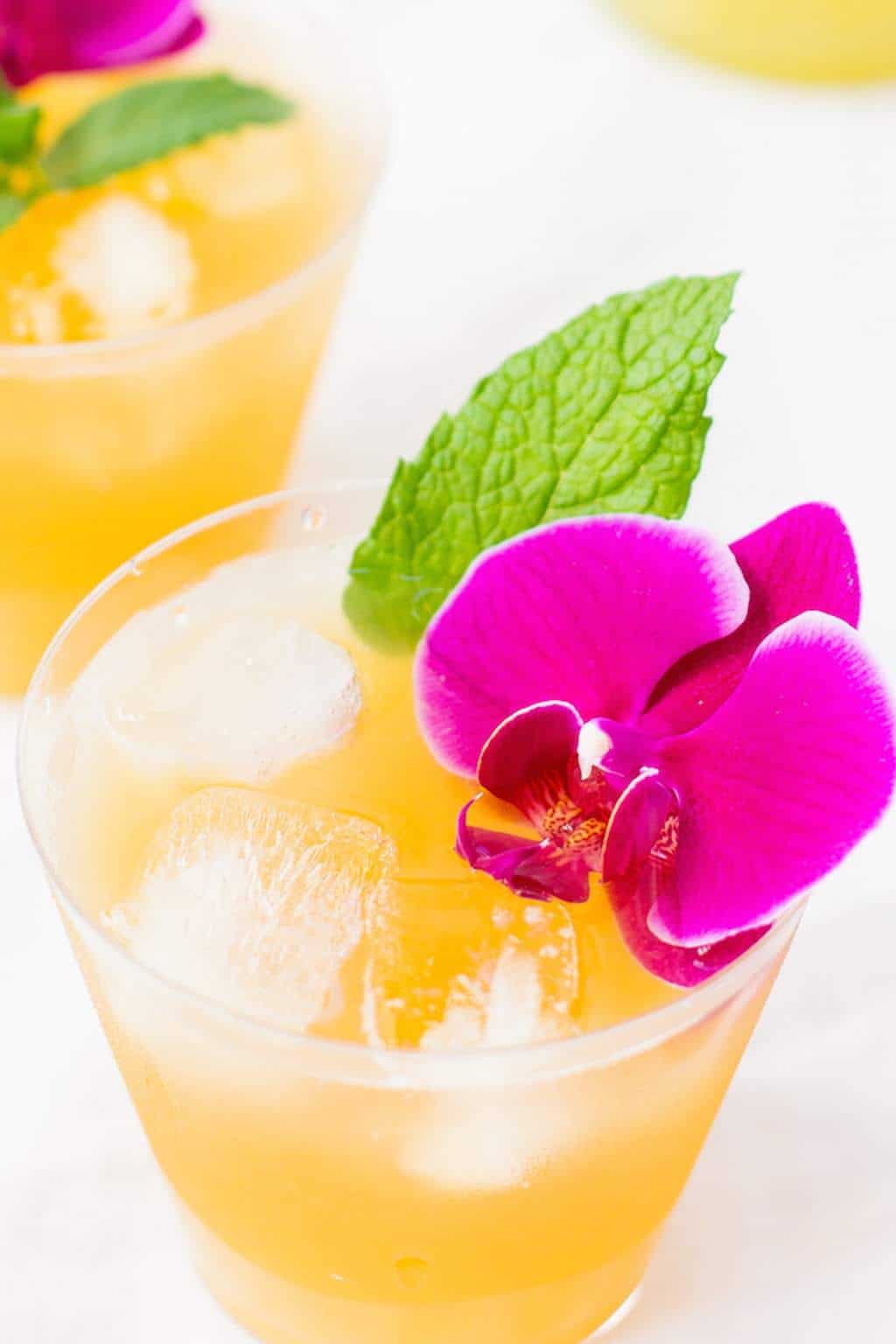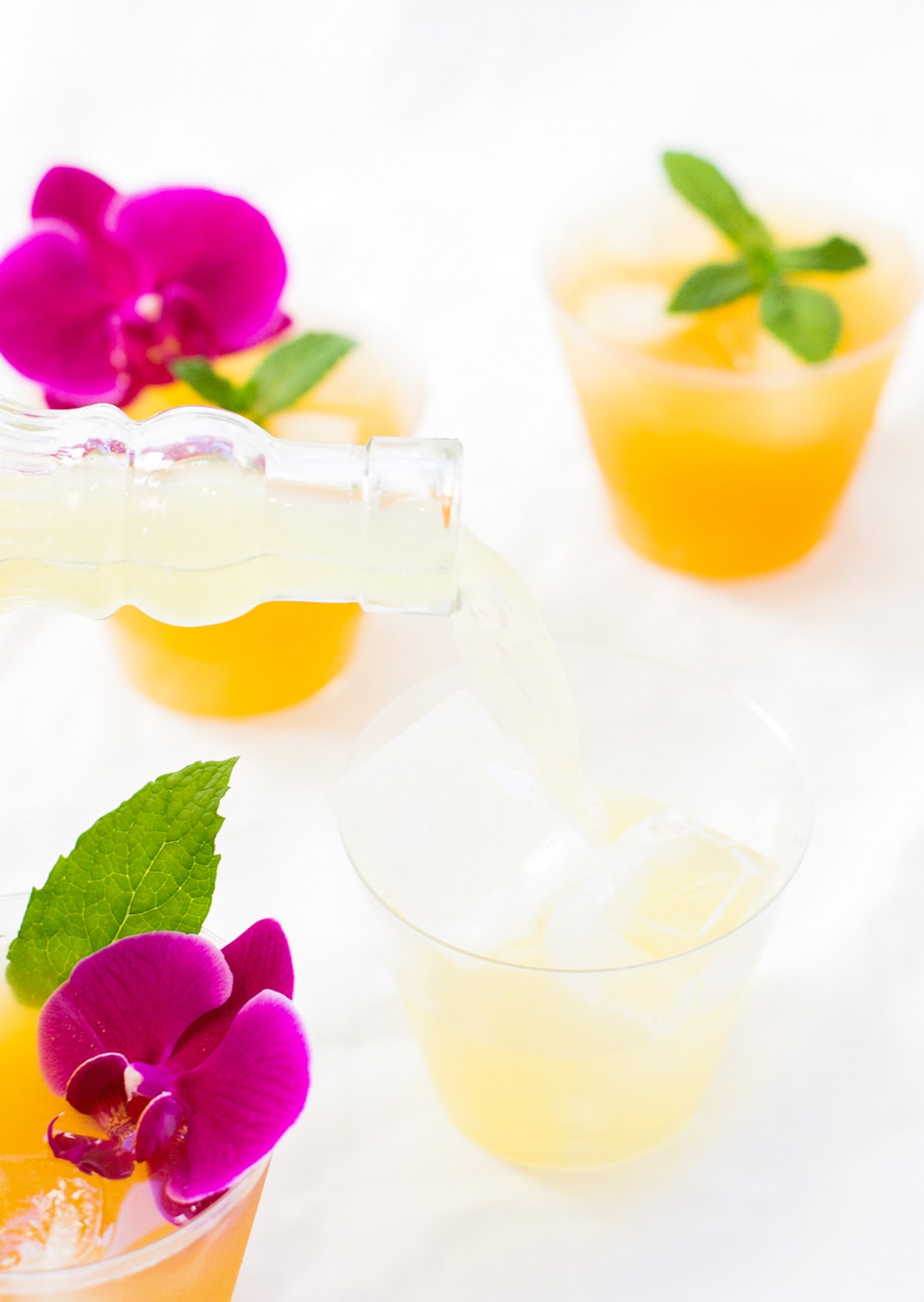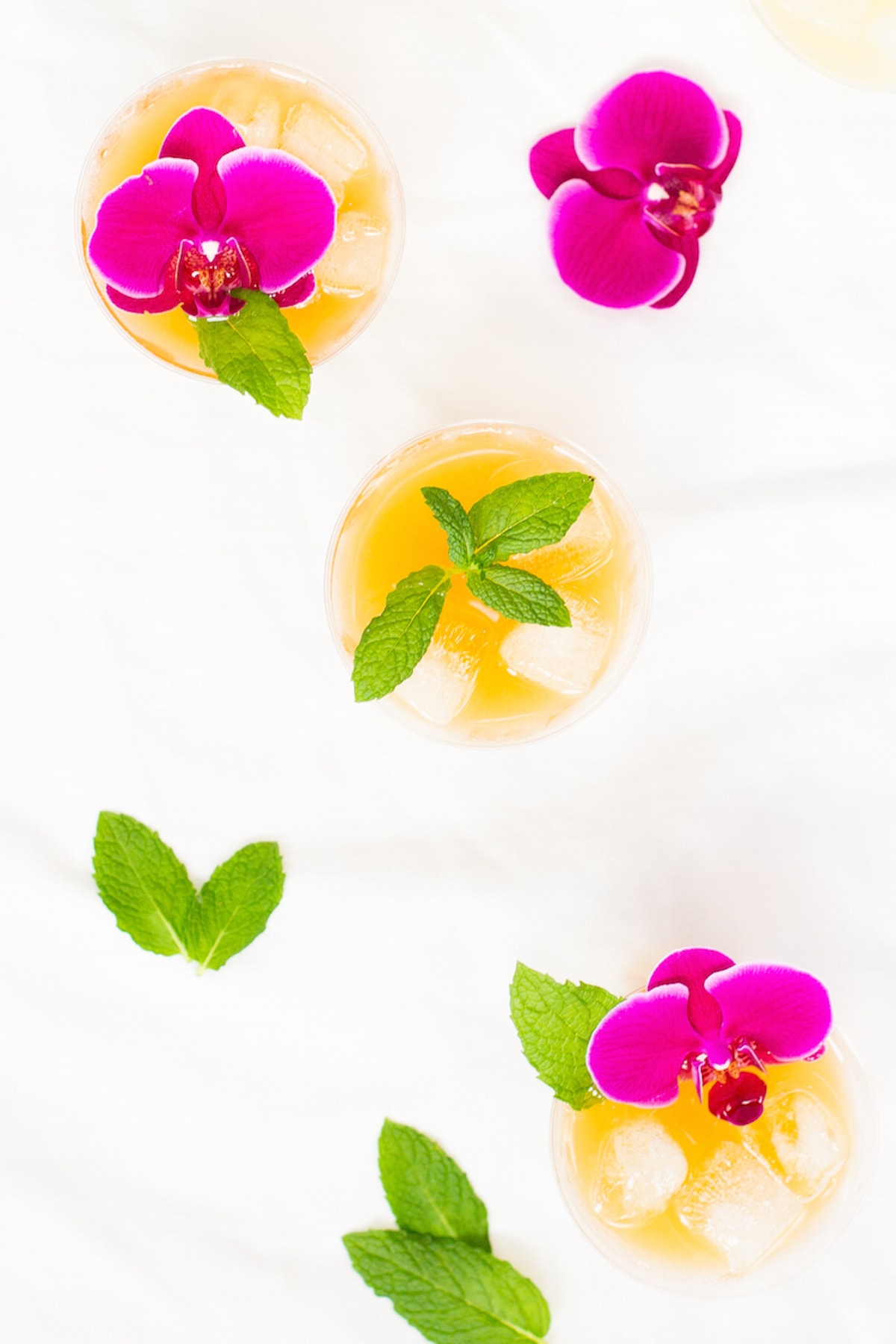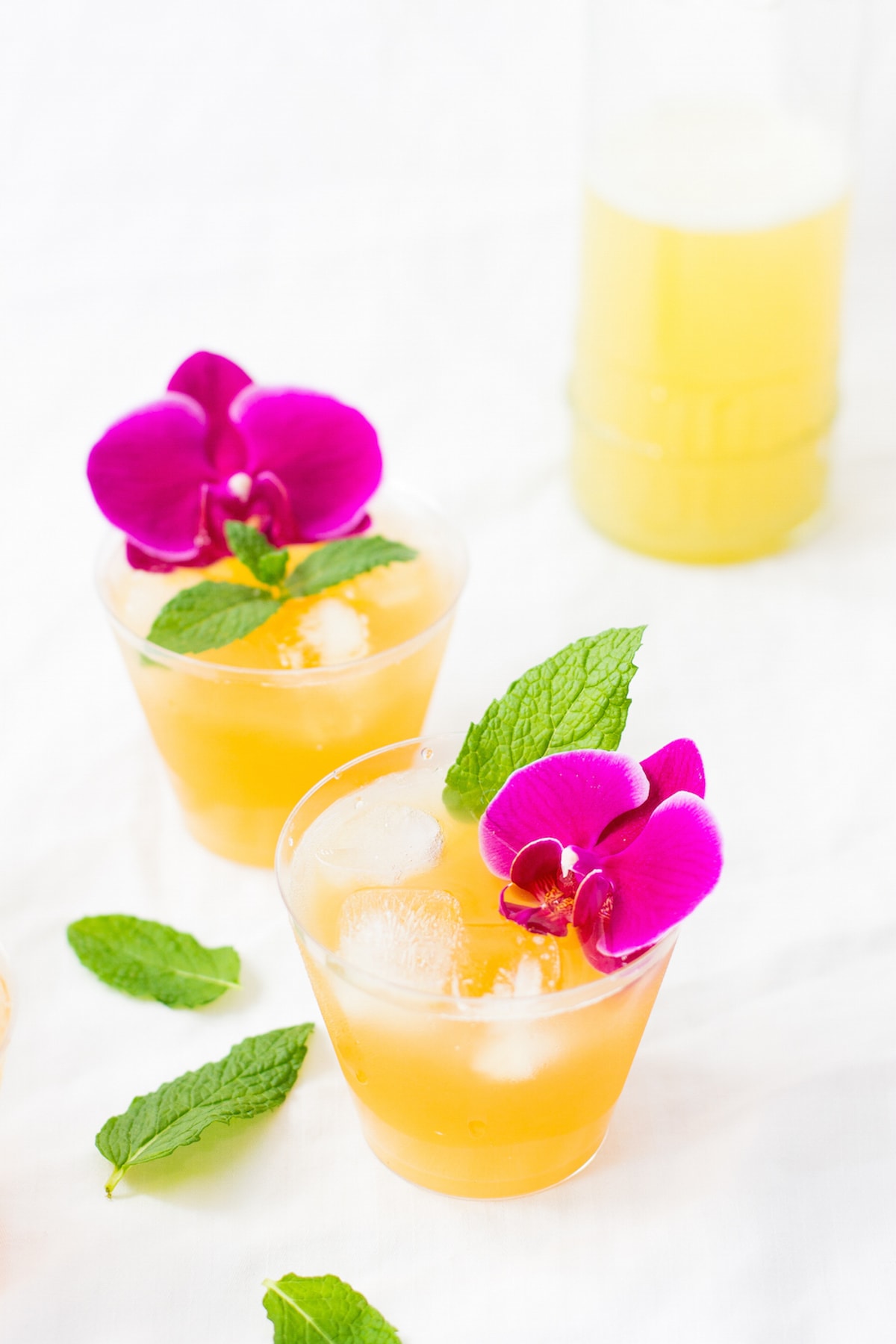 Tailgates aside, these are also awesome for any easy breezy outdoor events. Take them to a picnic! Or on a hike! Or to the beach! Sky's the limit, people. If you want to extend your outdoor-imbibing options beyond your basic beer cooler, these Tailgate-ready Pineapple Beertails are definitely for you!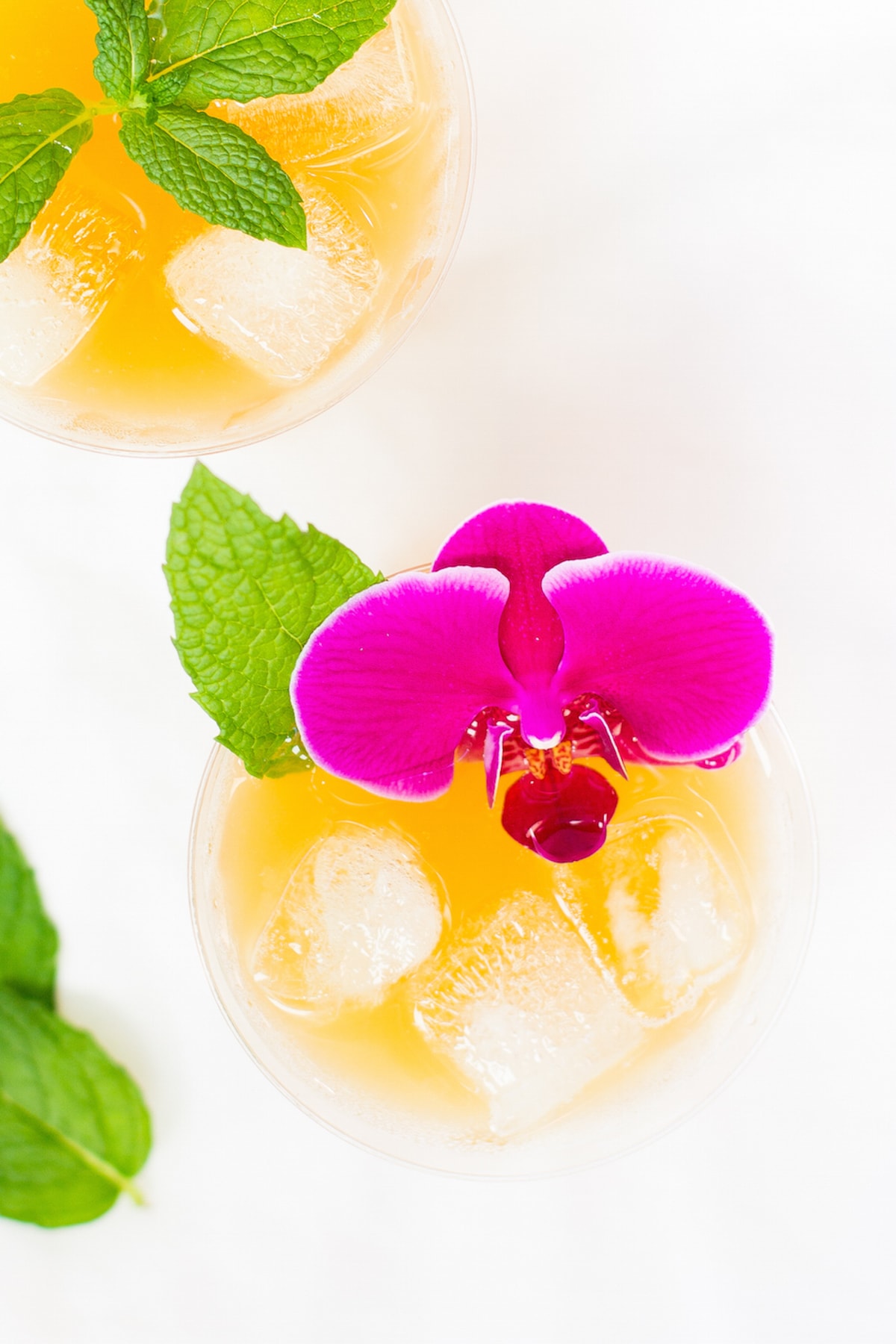 I like to serve this one with orchids to give it extra tiki flair (any pineapple-forward cocktail qualifies as tiki in my book), but fall is a great season for all sorts of edible beauties. Marigolds and pansies come in a huge variety of colors — perfect for edible flower confetti if you really want to make these pop!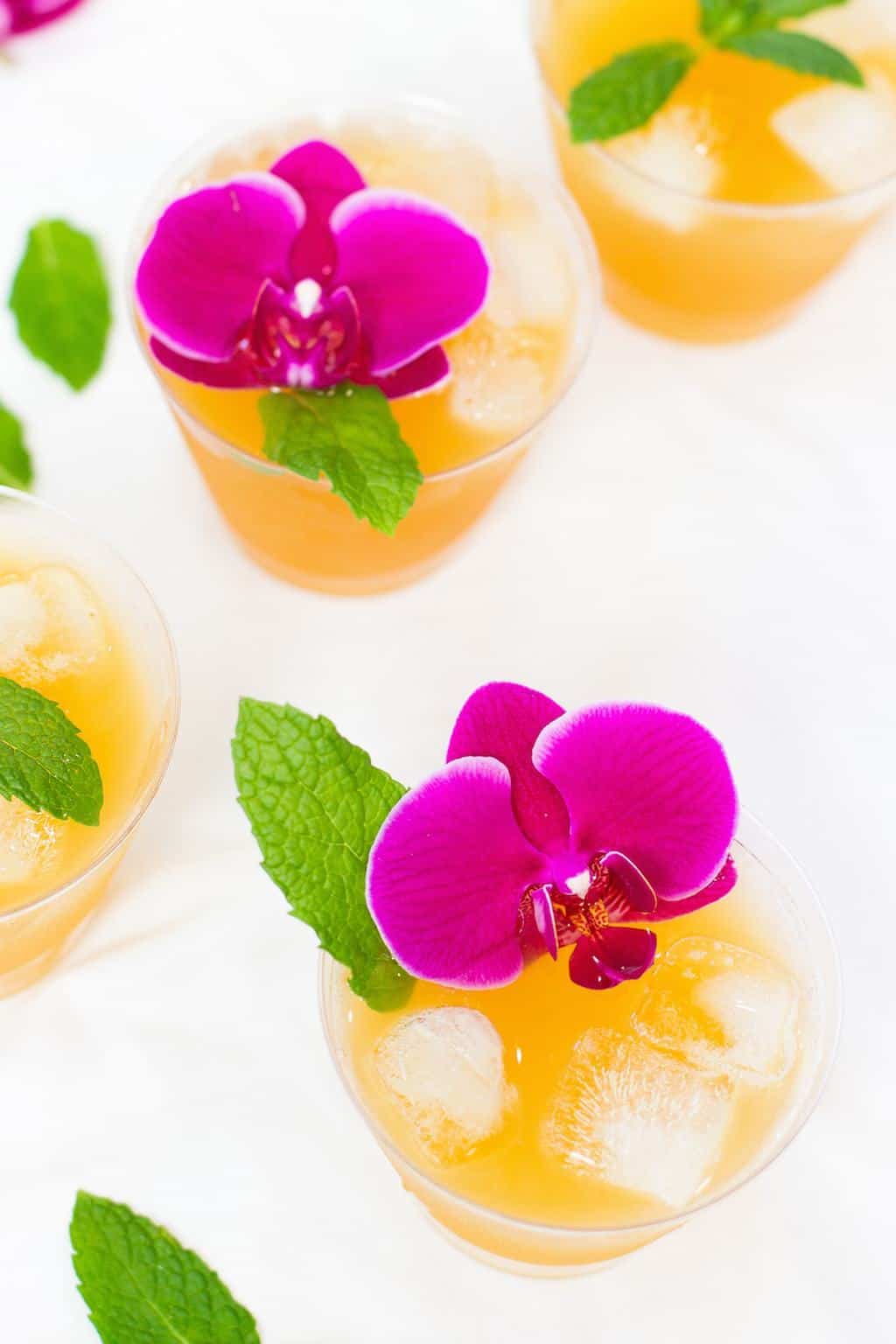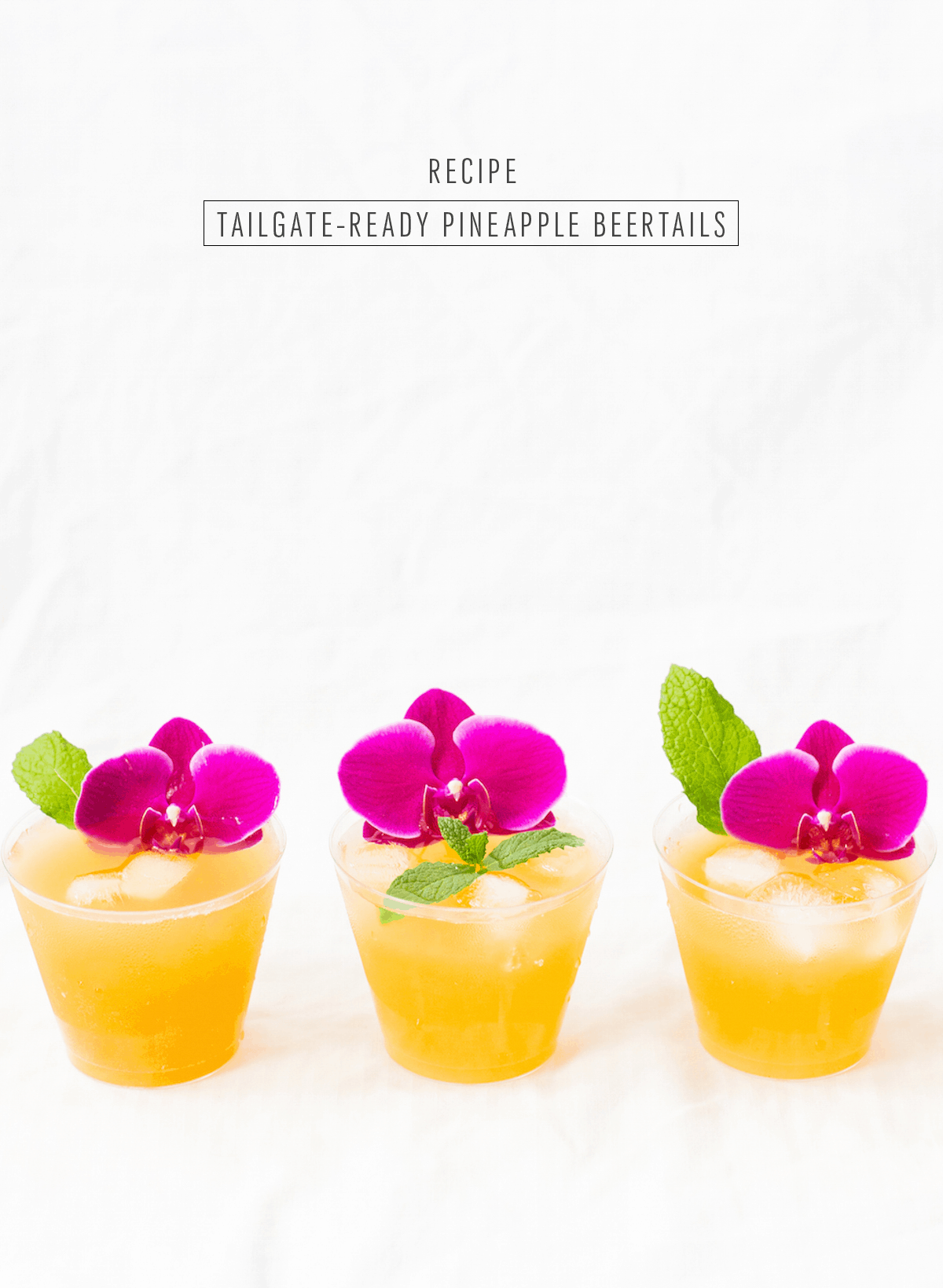 What else do you guys serve at your tailgates? I love the new canned wine options popping up everywhere. A great beer in the right setting definitely hits the spot, but it's exciting to see a growing variety of beverage choices geared towards outdoor celebrations!