photos by Jared Smith
What Houston lacks in actual Fall weather, we can make up for in Fall drinks as long as we turn up the air conditioning enough to pretend it's cold enough weather for warm drinks. Either way, you can sip this cinnamon cider recipe straight on through to Christmas if you want! Good news is you can literally still eat your cake too, because there are only about 100 calories in each serving thanks to this sweet little thing called Pure Via.
I actually just started trying out Pure Via as it's still a natural sweetener, but it's also a blend of raw cane sugar (turbinado) and stevia, which I thought was pretty cool! This way you can use it in recipes just like regular sugar, but it only has 5 calories per serving. This also means if you make our cinnamon cider recipe with light apple juice, it's even less calories but still as sweet as you want it to be. That's a win/win, my friends! Even better, we're giving one lucky reader an entire Pure Via gift pack so you can make allllllll the cider you want…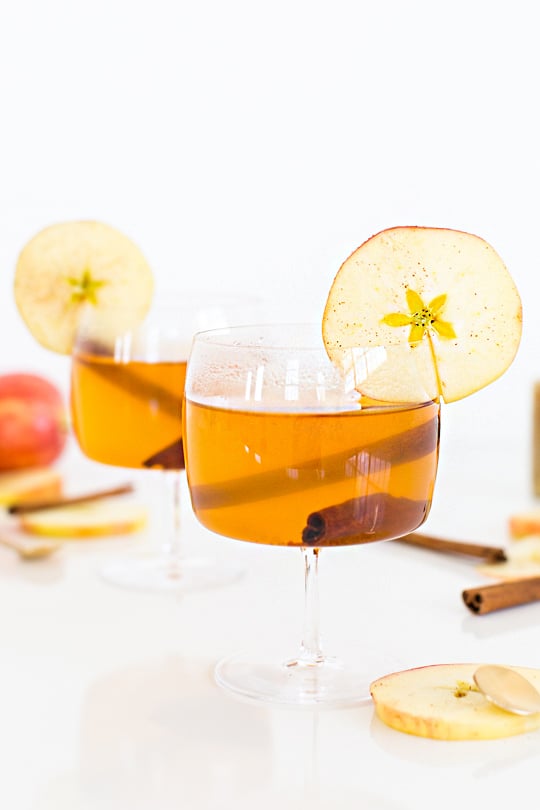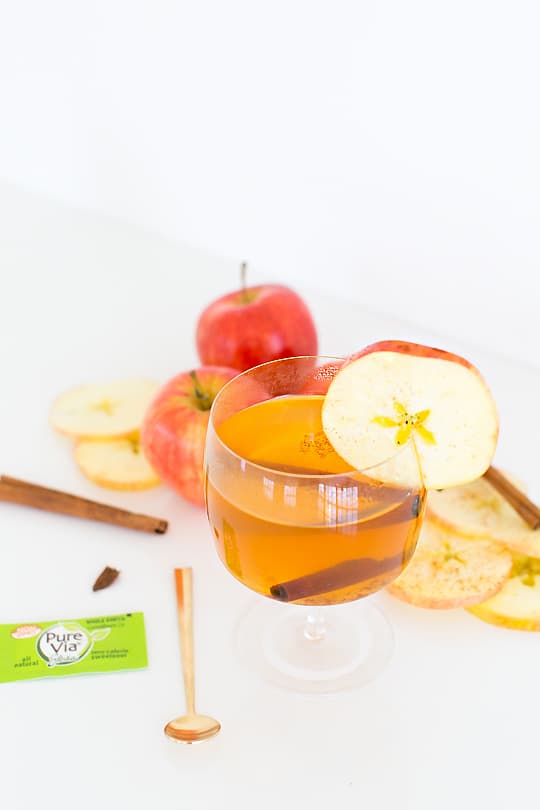 Ingredients:
4 cups of organic apple juice
6 packets of Pure Via Sweetener
4 teaspoons of fresh lemon juice
1/4 teaspoon ground cinnamon
Cinnamon sticks and apple wheels as garnishes
Bring the apple cider to a simmer in a medium sauce pan, then stir in the remaining ingredients and serve immediately. Add a cinnamon stick and apple wheel for garnishing details.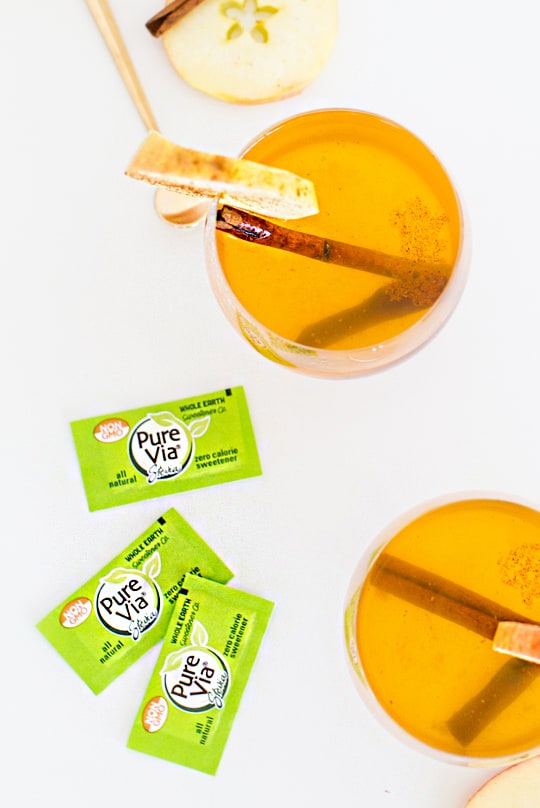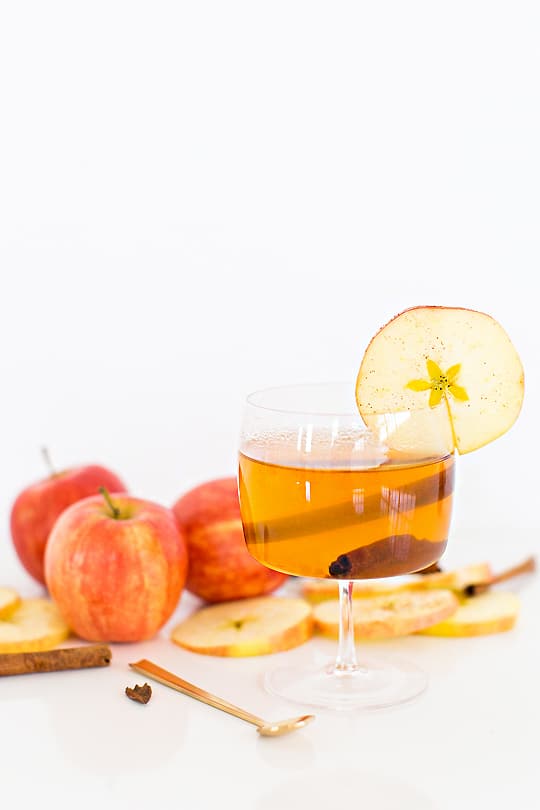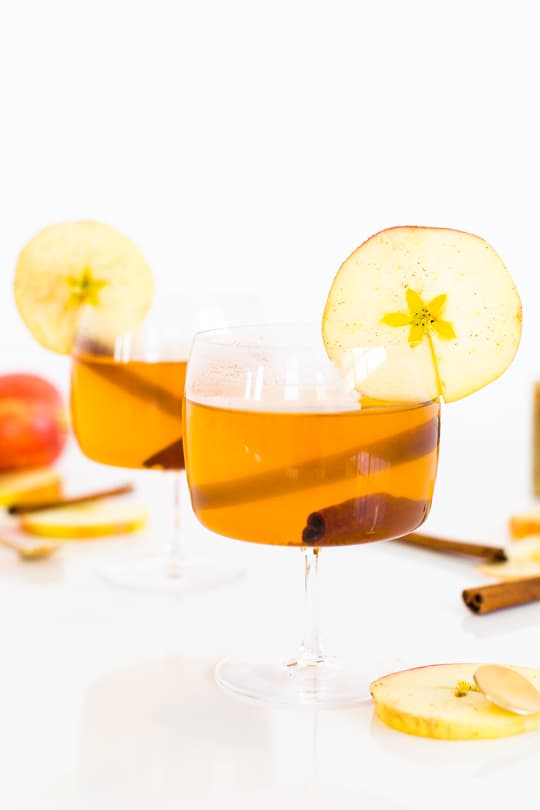 The winner will receive "Sweet Girl" by Rachel Hollis, a lime green Long Candy crinkle scarf, an Aladdin Perfect Cup 12 oz. tea infuser, 12 oz. whole beans, Blue Sky Breakfast Blend coffee, Pure Via ip balm, Pure Via vanilla liquid bottle, Pure Via stevia liquid bottle, and Pure Via 40-ct packets.
THIS GIVEAWAY IS MADE POSSIBLE BY PURE VIA. CONTEST ENDS 10/28/15 AT 12AM CST, ONE WINNER WILL BE RANDOMLY CHOSEN AND NOTIFIED VIA EMAIL, NO PURCHASE NECESSARY TO WIN. ONLY TWO MANDATORY TASKS TO BE ENTERED, BUT ALL OTHERS MAY BE COMPLETED FOR MORE CHANCES TO WIN. OPEN TO READERS IN THE U.S.. VOID WHERE PROHIBITED.
This post is made possible by Pure Via. Thank you for supporting the brands we love that keep bigger and better DIY's and even sweeter sweets coming straight to your inbox!