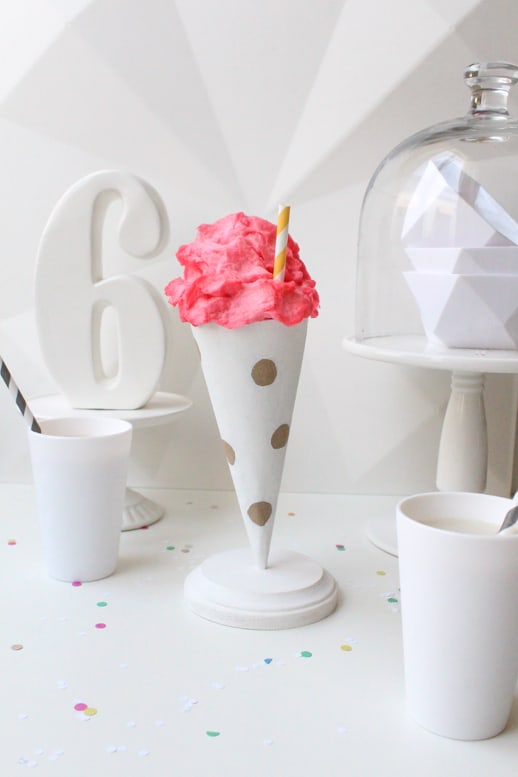 Well, today is the day! Remember this post of random craft supplies from last week? This is what I managed to come up with from them!
In case you missed it, there are thirteen bloggers that received a box of craft supplies and had to make a DIY using ONLY the products on the box. I came up with this DIY polka dot cone favor, and let me just tell you, the humidity in Texas is not a friend to cotton candy!
p.s.- don't forget to check out the rest of the Trade & Made projects from other bloggers, here.
Materials:
Paper mache cone
Decor Art white craft paint
Deco Art paint brush
Cork topper (you can use circle stickers and it's WAY easier)
Pencil
Round wooden plaque
Drill & drill bit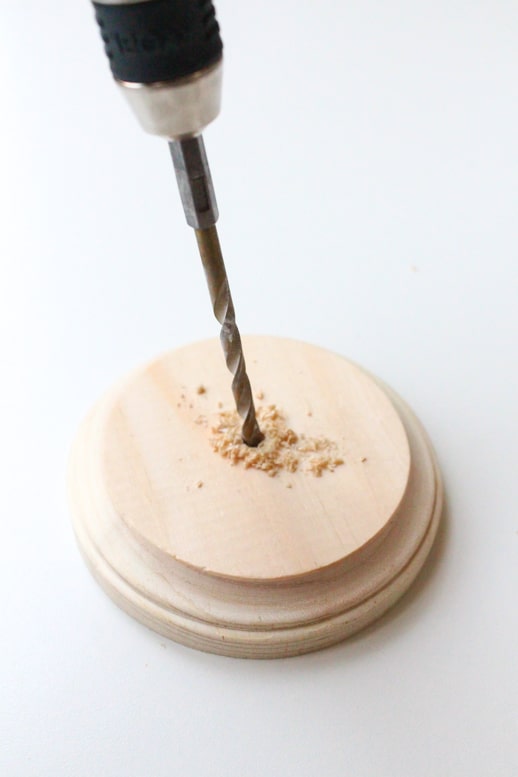 First, drill a hole into a wooden plaque that's just wide enough for the end of the cone to rest in, and then paint the plaque (in my case, white).
Next, make the polka dots on the cone. I traced the cork lid onto the cone to make dots in order to follow the Trade & Made rule of not using any supplies that weren't included in the box, but you can make perfect and quick dots by sticking round stickers on the cone, painting over them, and then peeling them back off.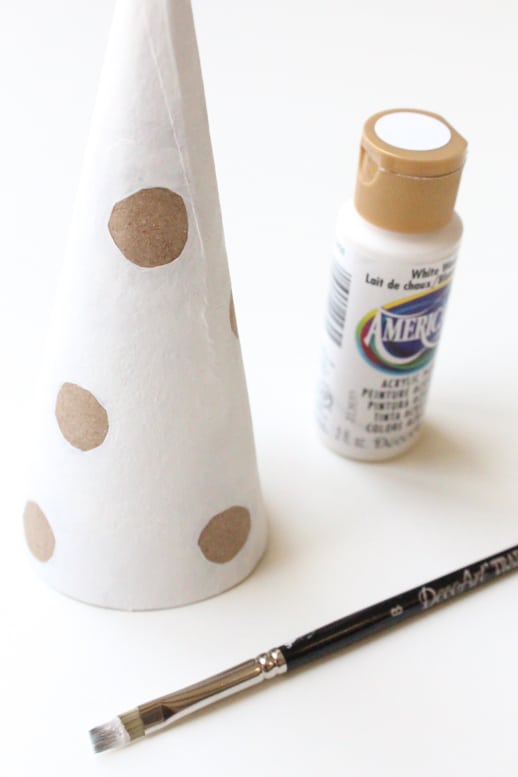 I tediously painted the Decor Art white paint around the traced circles(as you can tell by my rough edges), not fun!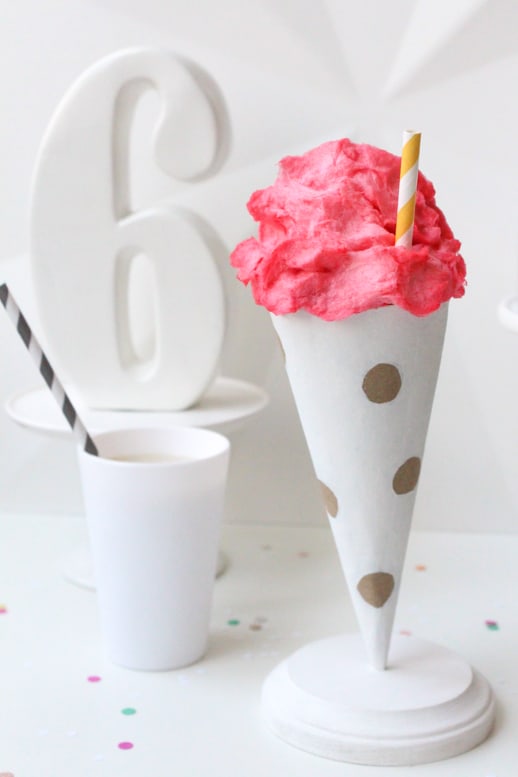 Lastly, fill your cone with whatever food or party favor you'd like, then place it in the plaque "holder" to display it!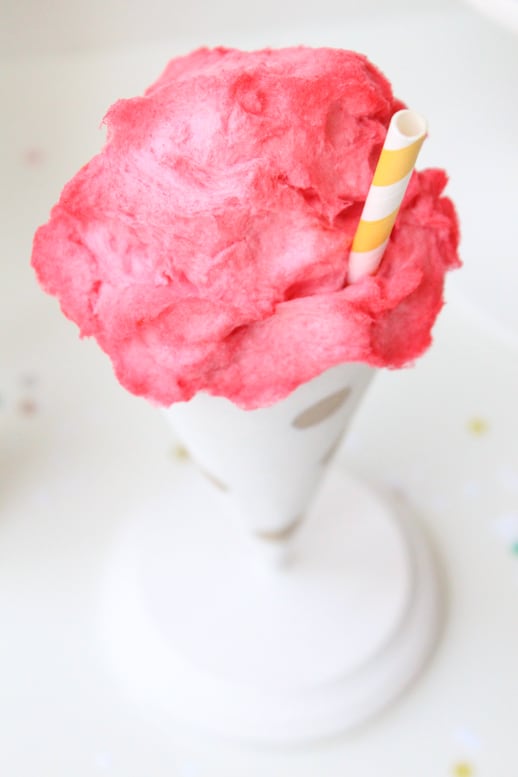 I used cotton candy to display to look like an ice cream cone, but you could use confetti, straws, whatever you'd like. See my funny note (and photo) about humidity not liking cotton candy, here.
Thanks again to the Trade & made challenge sponsors Clear & Simple, For The Makers, Michaels, Deco Art, and Specialty Bottle for providing all of the great materials and to Gloria of Little White Whale for the site design!