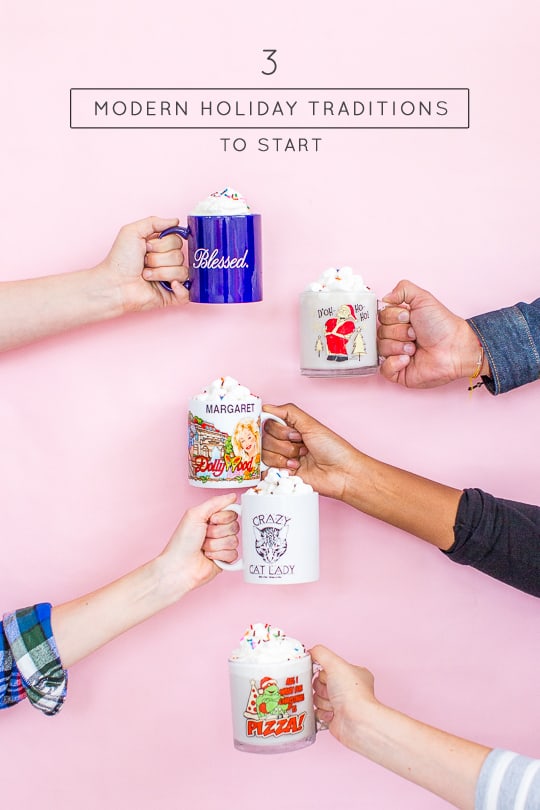 photos by Jared Smith
Grand or small, I think we can all agree that the holidays never come without a few traditions, even if they weren't meant to be a yearly occurrence at first. Someone had to take that ugly sweater hit for us all before it became a cool tradition, if you know what I mean. Now that we're getting to the age of having families and holiday staples of our own, I thought it would be cool to come up with 3 modern holiday traditions to start if you're on the market for your new holiday "thing".
Naturally they have to be a little quirky to be memorable, but we've got some ideas you can make as crazy as you want..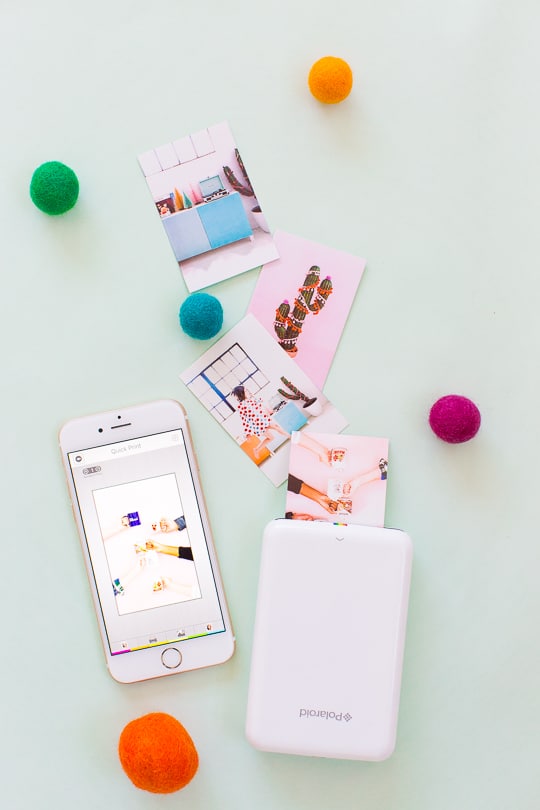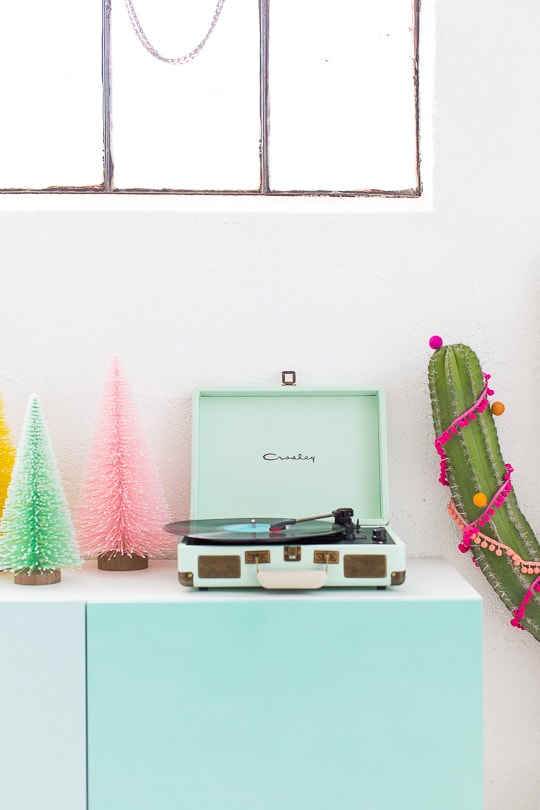 To prep for the cause, we did a little Urban Outfitters shopping to get geared up for these traditions. It's no secret UO is King of the new, old ugly Christmas sweater and all of the quirky accessories to go with it, so it only seemed fitting.
This time instead of ugly sweaters, we're switching it up with a cheesy mug holiday party. Of course, we totally still encourage an equally cheesy sweater to go along with it!
-1-
CHEESY MUG PARTY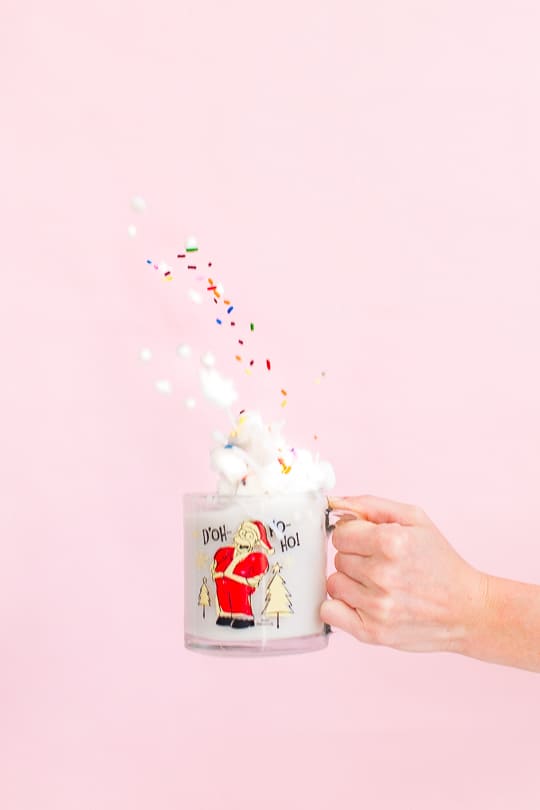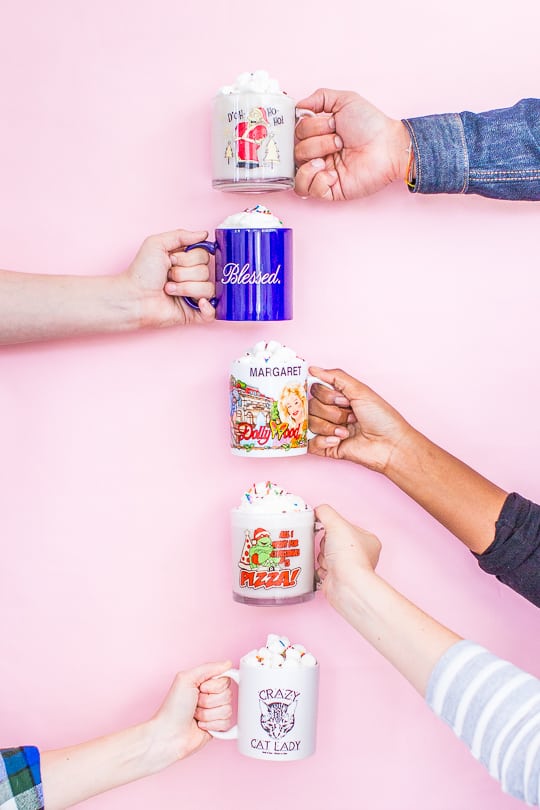 Of course it's never really a party without some music, so our second holiday tradition idea is a Christmas Eve dance party… retro style. I mean, you can't really go wrong with a mint green record player and holiday vinyls, can you?
-2-
Christmas Eve Dance Party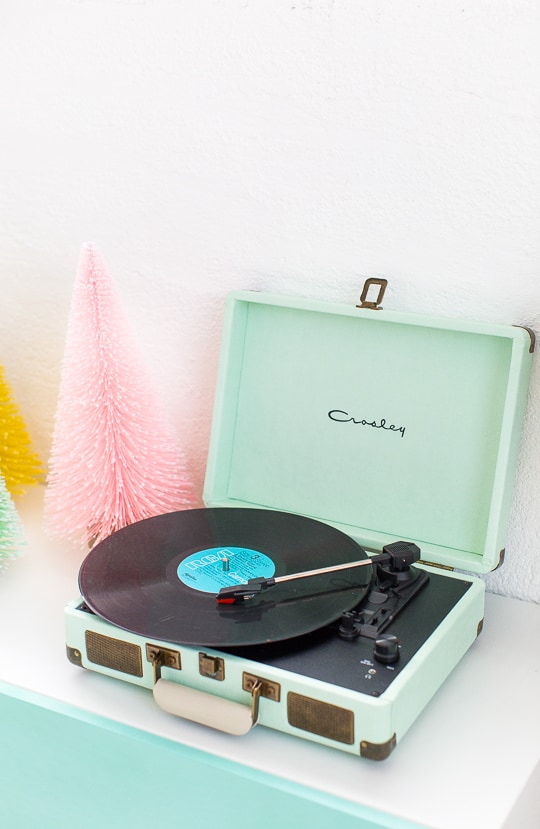 And to make sure you have all of the memories captured, you can print and hang your favorite photos from the party with this mobile polaroid printer and hanging gold polaroid frame ornaments to add to your collection every year.
-3-
MOBILE PHONE POLAROID PRINTED ORNAMENTS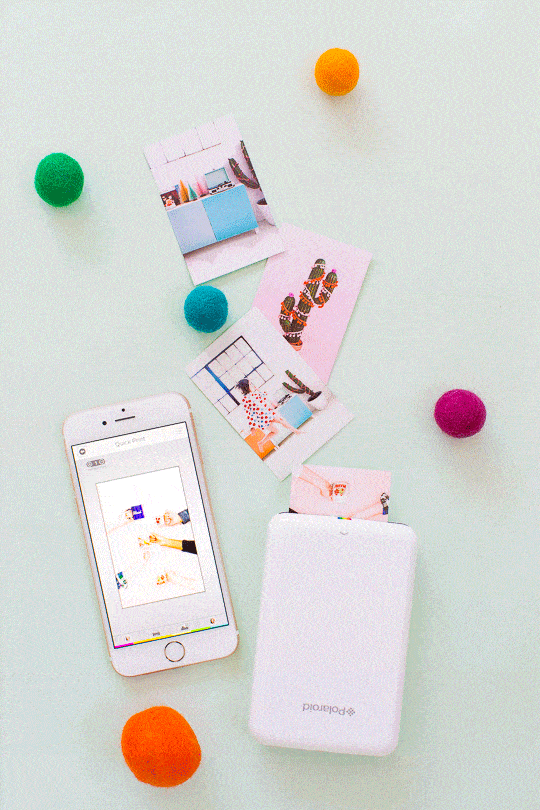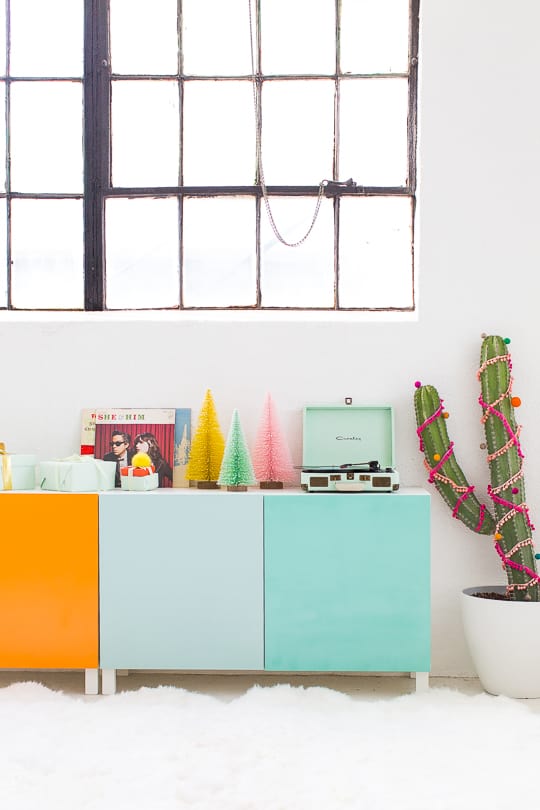 Do you all have any modern traditions that you started with your family? If you pick nothing else, that mobile Polaroid printer is MY JAM. It's a really fun way to make sure you have a tangible memory and not just cellphone photos of the night!
Be sure to leave your ideas in the comments, I'm dying to know!
Sources: Crosley mint green record player // blessed mug // crazy cat lady mug // simpsons mug // polaroid mobile printer // gold polaroid ornament frames // She & Him Christmas record // colorful bottle brush trees // dotted skirt // dotted coat // color block storage // white area rug

This post is made possible by Urban Outfitters. Thank you for supporting the brands we love that keep bigger and better DIY's and even sweeter sweets coming straight to your inbox!