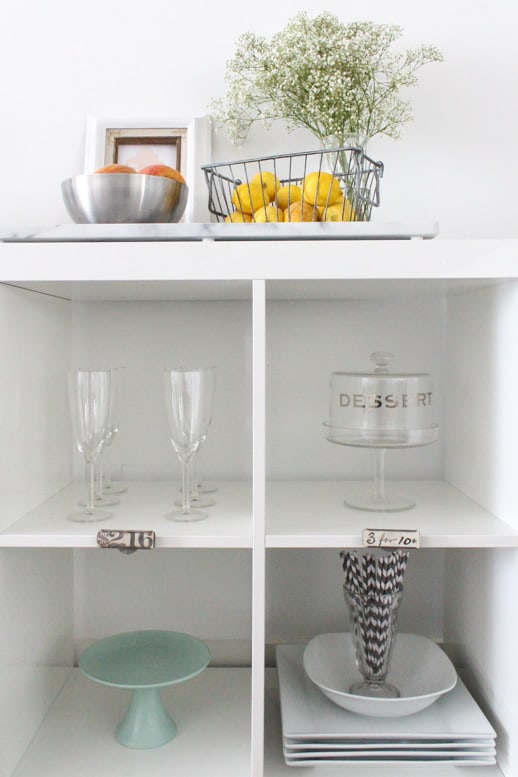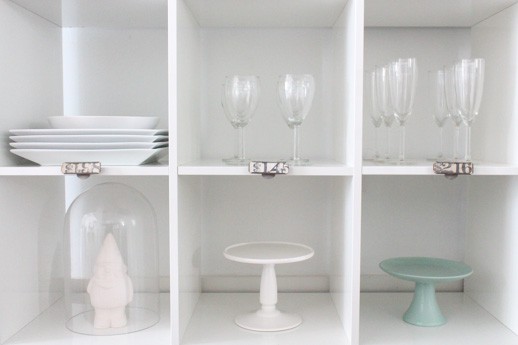 I'm coming to realize that I have a bad habit of constantly changing my mind when it comes to decorating. It seems like every time I move I want to start fresh all over again, which is nice until I come to terms with the reality that I can't afford to start from scratch. All of this being said, I've learned to buy the simple, clean lined basics and punch them up with fun accessories that are much more budget friendly and allow me to freshen them up every now and then. If you ask me, it's the easiest way to add flair to a room, without spending an arm and a leg!
One example of how I do this is by buying inexpensive modern pieces (like this bookcase from Ikea), turning it on it's side, and then adding a few vintage pretties to give it character. Plus, it gave me a good excuse to showcase some of my cute cake stands, and by showcase, I really mean I'm running out of places to stash them. So, without further wait.. I'm excited to finally show you around my Home & my Ikea hack dining room buffet!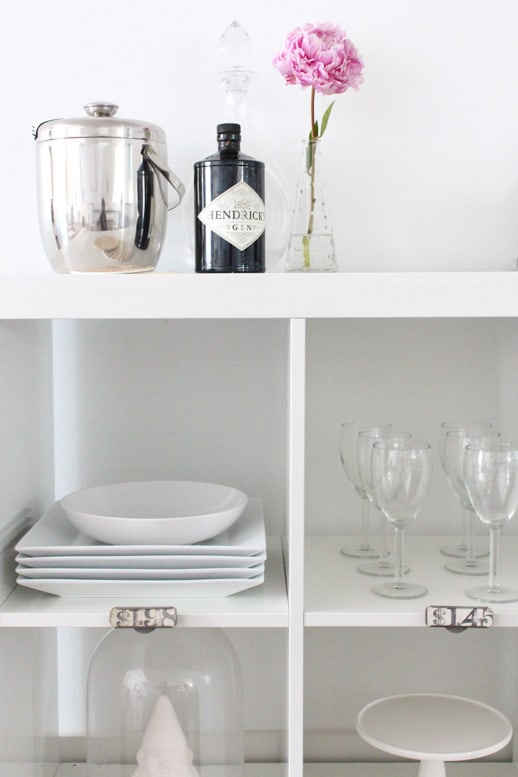 I used vintage shop price tags that my dad had gifted to me (he owned an antique shop once upon a time!) and clipped them onto the front of each of the shelves. I wanted it to look like can old ice cream or cake parlor but not too girly either. What do you all think?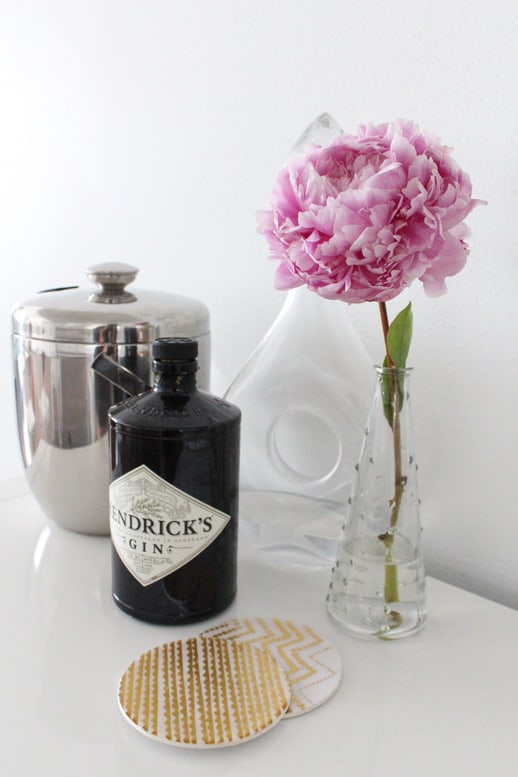 And of course, it wouldn't be home without fresh flowers! If I could keep my home stocked with peonies all the time, I would!
What clever ways hacks have you come up with to dress up inexpensive furniture in your home?