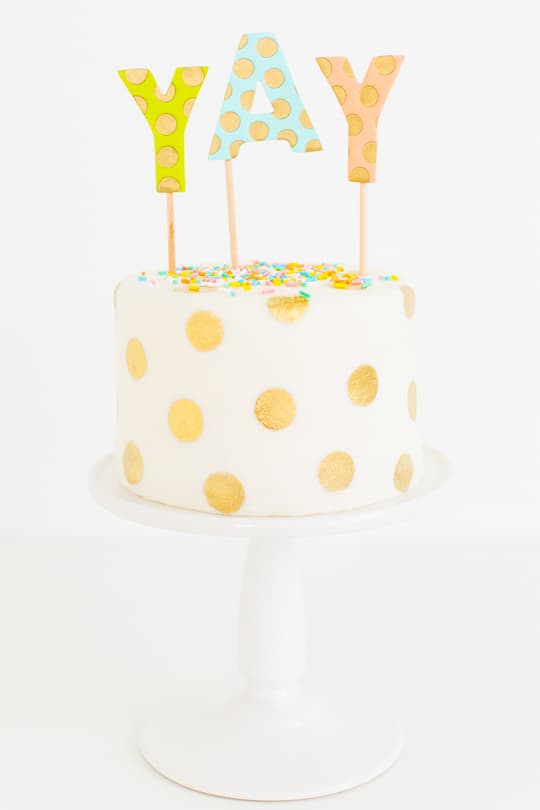 photos by Jared Smith
Not that I don't push cake on everyone everyday, but today I totally am because I'm turning the ripe old age of 27, so we're all slamming cake, okay?! Obviously no ordinary cake will do when you have every kind of edible paint on hand at any given moment (like me), so I whipped up this cute little DIY gold polka dot cake to celebrate with, and you can see the whole DIY over on Minted today!
In the meantime, I'll be doing who knows what because Jared says he has something up his sleeve that he refuses to tell me about, so you'll just have to follow along on Instagram to find out along with me! Also, since I'm now too old for regular frilly gifts from my parents, anyone who wants to send me something cute can hunt down via the studio address. I kid, I kid, I'm only sort of that desperate to hold onto my youth…
On a more serious note, we'll be sharing our favorite cake projects throughout the day on social media, so be sure to hangout with us here and here, too!